Shubhdeep Singh Sidhu, better known by his stage name Sidhu Moose Wala, was an Indian singer, rapper, songwriter, actor, and politician associated with Punjabi music and Punjabi cinema. He started his career as a songwriter for the song "License" by Ninja, and began his singing career on a duet song titled "G Wagon".
Shubhdeep Singh Sidhu, also known as Sidhu Moosewala, a 28-year-old rapper, was cremated on Tuesday at his ancestral agricultural property in Mansa district's Moosa village. In the most recent update in the murder case of Sidhu Moose Wala, the Punjab singer's post-mortem report reveals that he died of Haemorrhagic shock caused by postmortem firearm injuries, 15 minutes after being shot.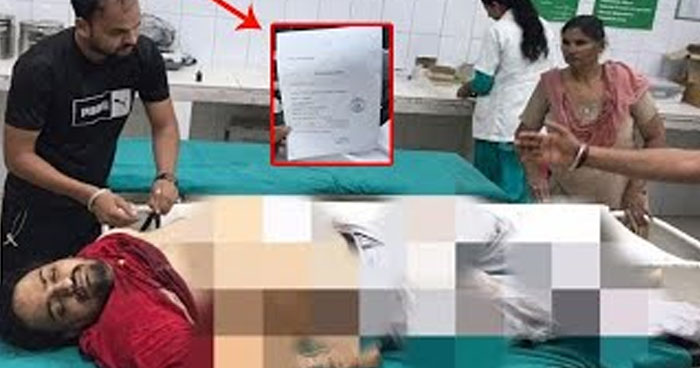 The post-mortem report of musician Sidhu Moosewala shows that he died 15 minutes after being shot at and that intruders blasted 19 bullets into him, reveals Times Now. Sidhu Moosewala's death was caused by 'Haemorrhagic shock caused by antemortem firearm injuries reported and sufficient to induce death in the usual course of nature,' according to his postmortem report, told ANI.
According to the preliminary investigation, Moose Wala suffered many injuries and died as a result of excessive bleeding. Sidhu Moose Wala was shot dead in Mansa district on Sunday evening, a day after the Aam Aadmi Party (AAP) administration reduced his security.
The deceased's family was adamant about not having a post-mortem undertaken. The family demanded that the murder inquiry be undertaken under the supervision of a High Court judge and that the NIA-CBI be enlisted to assist them. However, after much encouragement and assurance, the family agreed to the deceased's post-mortem examination.
We also invite you to subscribe to our Google News feed for showbiz updates and stories about actors. Furthermore, you can read the latest showbiz news and stories on our website or follow us on Facebook.