Prominent sporting duo, Shoaib Malik and Sania Mirza have been in the spotlight recently amidst rumors of their separation and possible divorce circulating on social media. The recent change in Malik's Instagram bio has further escalated these speculations.
Previously identifying himself as "Sania Mirza's husband" on his Instagram bio, the cricketer has now made a notable change, replacing it with "Being a father is the greatest blessing in this world."
The couple, who married in 2010, appeared to enjoy a blissful relationship, and the birth of their son, Izhan Mirza Malik, eight years later, seemingly strengthened their bond.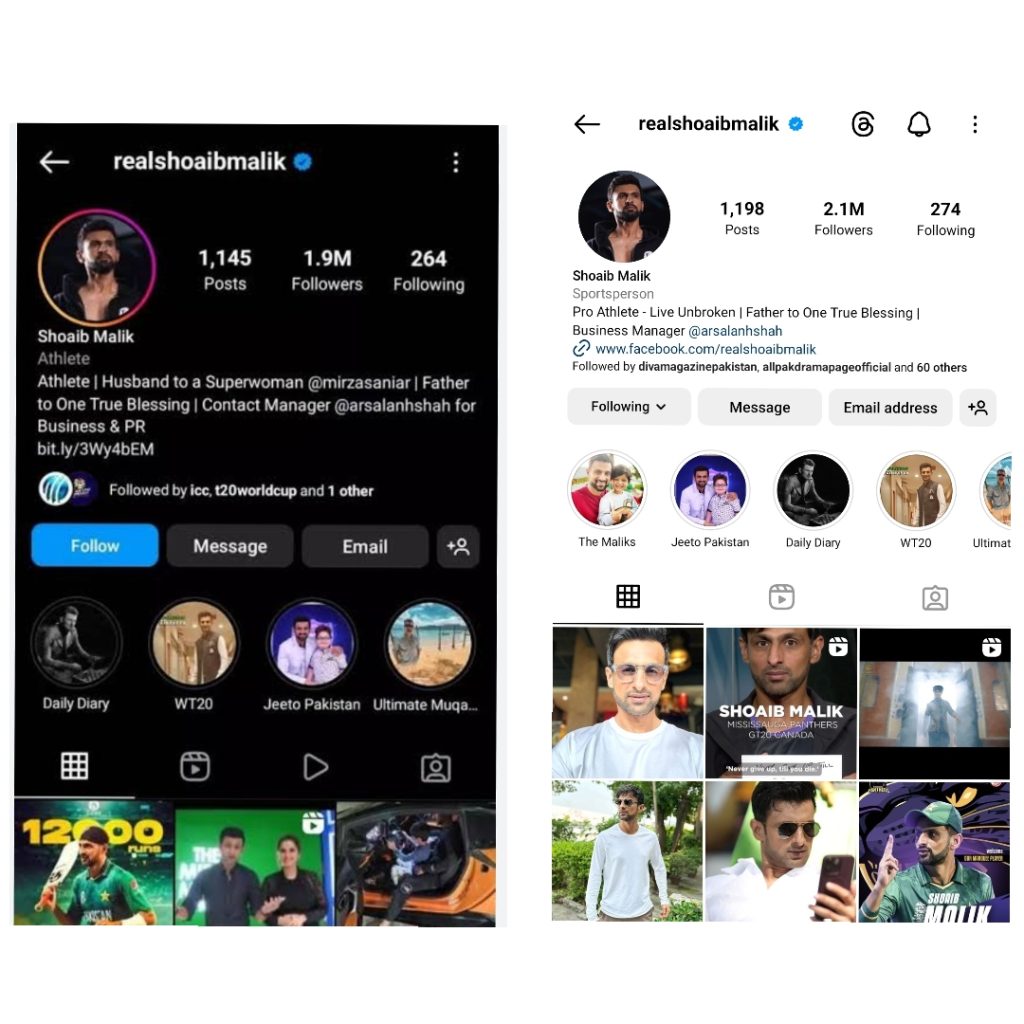 In response to the ongoing rumors, Malik has previously stated that his relationship with his wife remains steady. He attributed their physical separation to their respective professional obligations. With Malik often away due to his cricket commitments and business ventures in India, and Mirza, a renowned sportswoman, occupied with her projects and commitments, their time together has naturally decreased.
However, with the discovery of the recent modification in Malik's Instagram bio, the speculation surrounding their marital status has been reignited among fans and the media.