Saboor Aly is a Pakistani actress who appears in Urdu films and television series. The younger sister of actress Sajal Aly, she began her acting career with a supporting role with her sister in the family drama Mehmoodabad Ki Malkin. Still, she garnered recognition with a comic role in the sitcom Mr. Shamim.
Ali Ansari is a Pakistani actor, model, musician, and video jockey. Born in Lahore into the Momin Ansari family, he began his career as an RJ for the hit radio show "Dude, where's my song?" and then became a model. He made his debut as a television actor in the 2015 television soap series, Riffat Appa Ki Bahuein.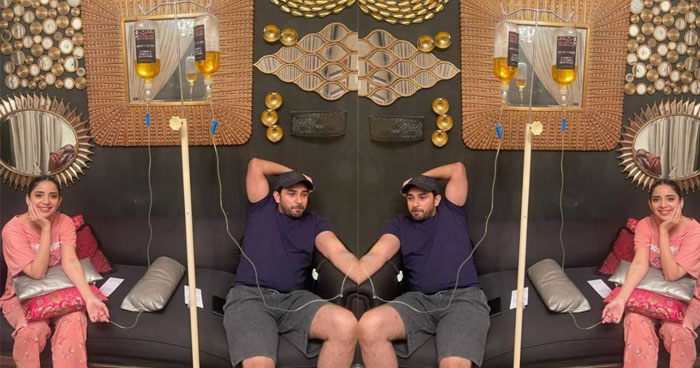 The lovely actress got married on 07 Jan 2022. As it happens, her soulmate of choice is also a fantastic actor, namely Ali Ansari. What's cool is how not one of them had a pre-developed interest in each other before marriage. 
The aforementioned photo shows the couple in a clinic for their whitening treatment. Spreading like wildfire, the drip is suspected to be a whitening cocktail that is used to enhance the skin color to fairer tines.
The keyboard warrior did not hesitate to criticize Saboor Aly and Ali Ansari for getting whitening injections and further normalizing it by posting pictures.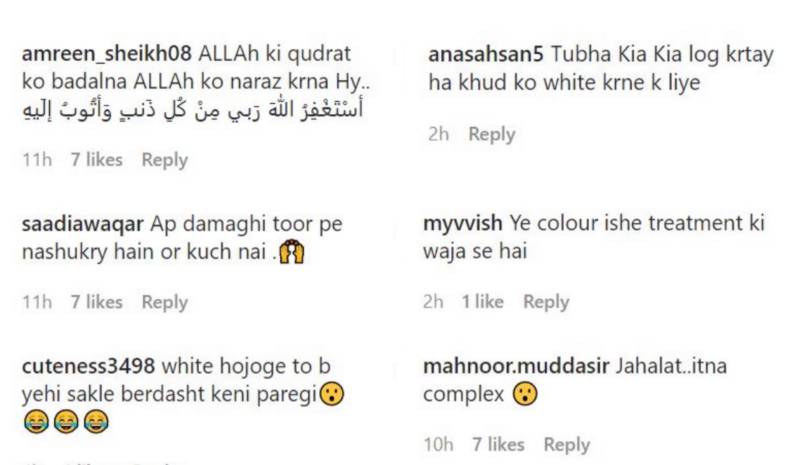 We also invite you to subscribe to our Google News feed for showbiz updates and stories about actors. Furthermore, you can read the latest showbiz news and stories on our website or follow us on Facebook.