Here is his complete interview about how the video was shot, how it went viral first in the United States and then in Pakistan, and how his family and friends reacted to it.
Khan, who lives in the United States, says the video was made viral in Pakistan to spread "negative propaganda" about him. He says, "I'm not a Mufti; I'm just an Islamic student. I know who a Mufti is and I have the ultimate respect for the Muftis and Aims. I'm on the track to become an Aalim first of all and there's a long way to go to become a Mufti.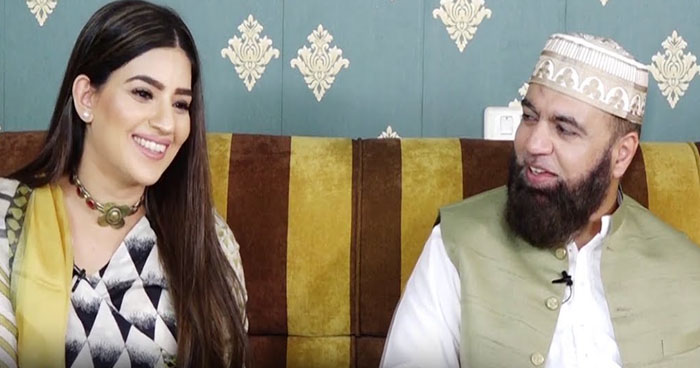 "The viral video now circulating on social media was shot by a friend of my wife on Eid. Later, my wife Rabia Liaquat posted this video on her TikTok channel and it went viral immediately. Before it went viral in Pakistan, it was already viral in the United States and had received more than four million hits.
Rabia, who is from Lahore, says Khan fell in love with her at first sight and decided that he would marry her. She said they are not newlywed; they got married 10 years ago and have children together. She says they are thankful to the people who spread the video to malign them, but it made them celebrities. She says she runs a cooking channel on YouTube, TikTok, and Instagram.