Ahad Raza Mir is a Canadian-Pakistani actor who appears in the Urdu television series. Mir has established his career in Pakistan and is the recipient of several awards including the Lux Style Awards
His first international project is The Resident Evil, which is a Netflix original series. Well, the show is now available on Netflix, and Ahad's daring scenes have already caused a big stir on the internet.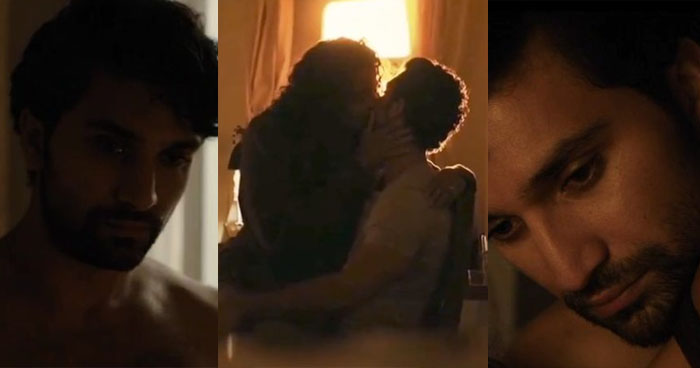 People are upset after seeing him in daring avatars, but his fans are defending his daring scenes.
People were very critical of Ahad Raza Mir for acting in risky scenes. In the scenes, he was not wearing a shirt, and he also kissed another actor.
His supporters, who are defending him, are also getting a lot of flak from the public, who is saying things like, "Shame on Ahad Raza Mir's fans for defending his risky scenes; being an idol doesn't mean you have to defend everything they do."
Many people say that if Mehwish Hayat, Mahira, and Sajal had done that, the business community would have worked hard to get rid of them.
Many of Ahad's fans said they liked him, but they don't like this kissing scene.
People who used to like him say they don't like him at all now. People say that a Pakistani actor who kisses will definitely be a big deal on social media. They said that Ahad would beat Imran Hashmi's record.
We invite you to subscribe to our Google News feed for showbiz updates and stories about actors. Furthermore, you can read the latest showbiz news and stories on our website or follow us on Facebook.