American model and entrepreneur Lori Harvey has once again shown that she is the queen of red carpet-style.
Fans of the 26-year-old model are still talking about one of her most eye-catching and unique looks, which she wore to the Baby2Baby Gala on November 12, 2022. Lori stood out in a white gown with long gloved white sleeves. The revealing bodice had an exposed back and peek-a-boo slits beneath her arms. The full-length gown came with a white fabric headdress that covered her hair.
According to Yahoo News, she accessorized her skin-bearing outfit with diamond bracelets and rings, as well as nude heels. Lori emphasized her brown eyes with smoky gold eyeshadow, rosy blush, and a bare lip. Even though her hair was covered, she left a small strand of curled hair peeking out on her forehead.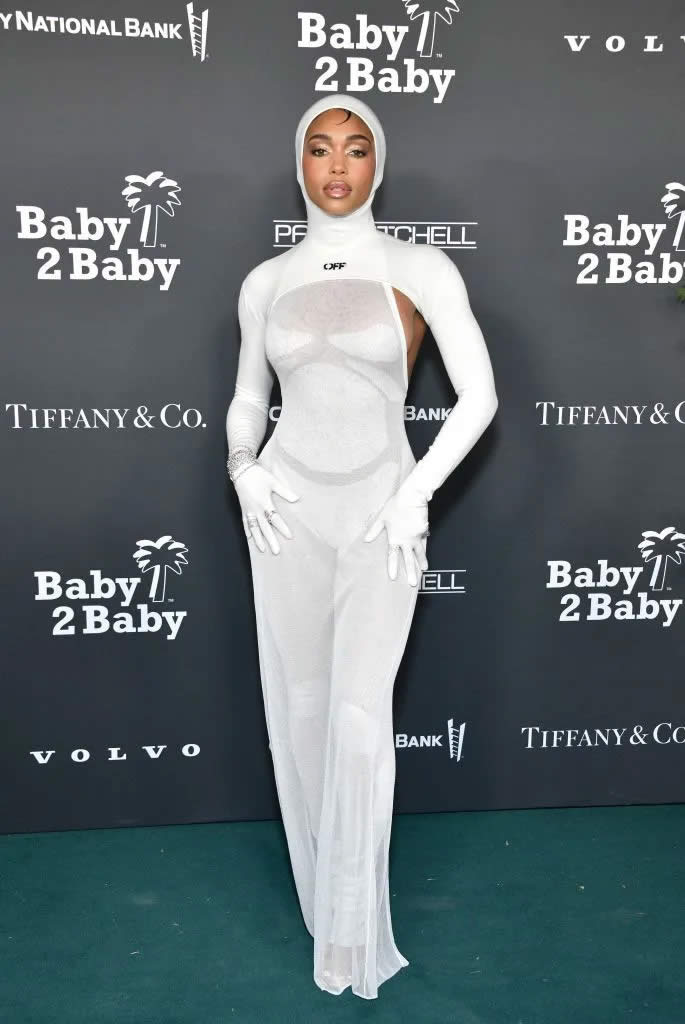 Her past red carpet-looks had fans talking on social media, and this one-of-a-kind dress was no exception.
"@loriharvey plays no games when it comes to #Fashion," one person wrote on Instagram when she posted photos of the look. "I love how you're really stepping out of your comfort zone and you're not scared to take fashion risks! Love that for you 😍," another said in the comments. "🔥🔥🔥🔥🔥❤️," a different follower added.
The Tennessee native recently threw a birthday bash in honor of her 26th birthday on January 13 and had major celebs like Lizzo, Hailey Bieber, Tiffany Haddish, and others show up in style though none could compete with the birthday girl, who shone in a lace and satin black dress with a criss-cross peek-a-boo halter neckline. She has just disclosed her relationship with actor Damson Idris, her first public relationship since her divorce from actor Michael B. Jordan in June 2022.
Furthermore, fans can expect to see even more jaw-dropping costumes from Lori, who revealed to Essence in December that she wants to break into television, digital content, acting, and producing. We can't decide which is more exciting for her upcoming projects or the outfits she'll wear on the red carpet to promote them. At this point, we'll just have to wait and see.