The Federal capital witnessed an eventful evening where the audience was left nothing short then mesmerized. 3D lifestyle; licensee of the original Non-Surgical 3D Lipo technology finally launched in Pakistan with 10 clinics in Karachi, Lahore and Islamabad.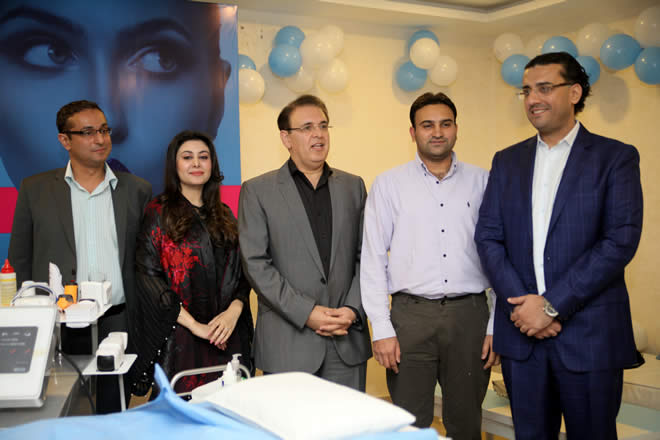 3D Lifestyle introduces the ultimate combination of advanced technologies offering a complete & prescriptive approach to non-surgical face and body treatments in Pakistan.
Unlike any other treatment in the Medical Aesthetics landscape; 3D lifestyle, with their revolutionary-technology, performed a Non-Surgical fat loss treatment that took to the hearts of those present and millions online. When it showcased LIVE treatment session by Living up to its staggering claim of "Lose 1 Inch in 45 Minutes".
Scroll down for Video:
The event was conducted at La Chirurgie in F8 Islamabad, which in every aspect is Pakistan's premier and busiest Aesthetic clinics setup by Dr. Humayun Mohmand and his Partner Dr. Armeela Javed and their team of highly qualified Dermatologist, Cosmetologist and Plastic Surgeons.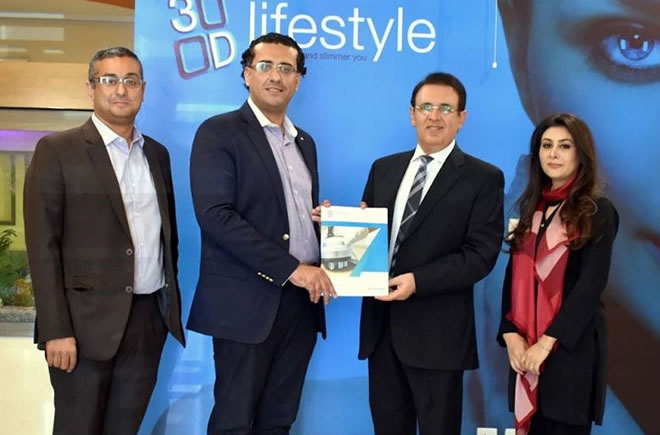 Dr. Humayun illustrated that 3D lipo's ULTIMATE device comes handy for fat loss- skin tightening- facial lift and rejuvenations, all with no surgery or injectable. He further went deep into the science of Non-Surgically breaking up of fat cells through the most advanced Cavitation process where quad transducers ensure ultrasound waves cause severe disruption of the adipose cells, thus breaking down the fat cell membrane were this content is then disposed of the lymphatic system and the liver. The uniqueness of Cavitation is that you can see results from the 1st treatment!
Crylolipolysis also specifically targets fat cells Non-Surgically, by lowering the temperature to -6o; it pinpoints the content of the fat cells and causes a crystallization: no other structure is affected by this process like cavitation the remaining content disposed of naturally. Crylolipolysis delivered results in 4-6 weeks and works excellent on all stubborn fat!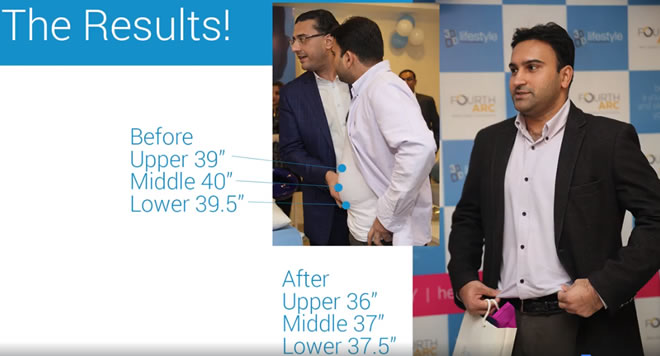 Radio frequency is another important function of 3D Lipo using advanced quad polar technology; radio frequency enables not only skin tightening for the face but also for the body! The concentration of collagen fibers and the regeneration of the collagen and elastin deposits tighten the skin layers creating a smoother, healthier and younger looking skin.
With the smile on his face Dr. Humayun with all his excitement said "the combination of 3D lipo's industry standard protocols produces great results and I am delighted to be the first one in Pakistan to come on board with visionaries like Jawad Qureshi to introduce this to my patients."
All eyes got glued to Mr. Jawad Qureshi; the Founder and CEO of 3D lifestyle when he took center stage "It's an emotional day in my life! I once was 290 LBS and I felt the isolation in the society; today, I take a moment to thank those who are constantly working to innovate technologies! this is not just looking slimmer and younger, this is about to change and with 100 clinics soon to be launched in Pakistan, I trust our beautiful citizen will always stand out among any crowd"  Mr. Qureshi also emphasize on how important it was for 3D lifestyle to strategically launch with doctors who give attention to detail with best practices and no one could have been a better pick then Dr. Humayun Mohmand who without doubt has grandfathered himself in the Medical Aesthetics landscape of Pakistan!
Finally the wait was over when Mr. Jawad Qureshi requests Dr. Humayun to announce the result of the change in the abdominal circumference post treatment raising curiosity among the viewers!
Sure enough, there was a huge roar in the audience as magic had just been surfaced when Dr. Humayun announced and unbelievable circumference reduction of 3 inches of that patient over just a single treatment session! For many it was beyond comprehension and bloggers sent videos and tweets that went viral in seconds across the national social media platform!
No one was more excited than the patient who underwent the treatment! Here is what he had to say "it was certainly history and I am in total shock! I owe a debt of gratitude to Mr. Qureshi and I want to thank you to everyone at 3D lifestyle especially.

Dr. Humayun for educating me on the treatment not just by the procedure being non surgically pain free but with no such risks and complications I can now hope to lose the 5 inches I always wanted to and go back to my teen age size".
At the very end it was surreal to feel the energy that was reflecting from the attendees and how transformation in the health care phase evolved where a patient who in today's in age has no time to work out or manage a diet, can simply take 45 minutes session during an office break and loose an inch of belly fat Non-Surgically.