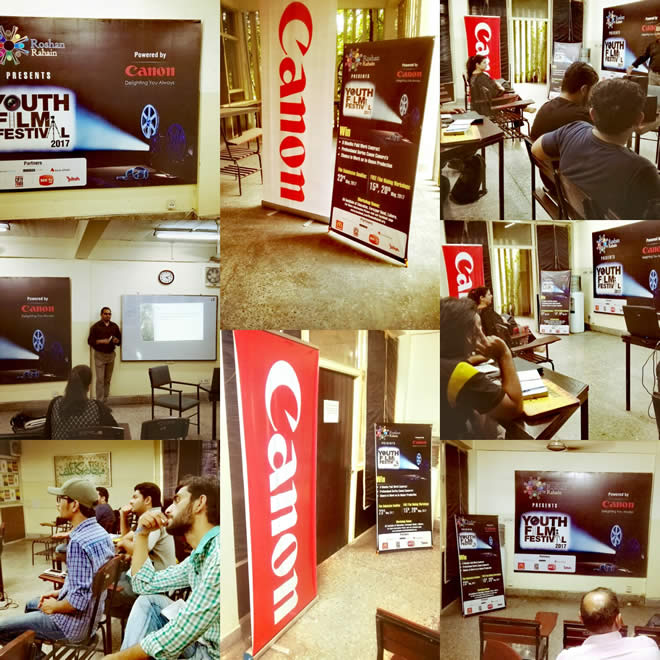 Roshan Rahain, a young organization which is committed to educating children, women and the youth, will be organizing Youth Film Festival in Lahore on 26th May'17.
An extension of Roshan Rahain's beliefs, which earlier also organized a successful Pakistan's first ever Music Festival for Children and Families, the Youth Film Festival has been planned following the carrying out of research, which concluded that globally films are one of the most effective mediums to help express, educate, and learn.
Roshan Rahain strongly believes that Pakistan's youth has great potential, and would like to provide them with a platform using films to improve their confidence and cultivate their social skills. The organization reached out to local universities and spoke directly to students for submissions and attending the free Film Making Workshops.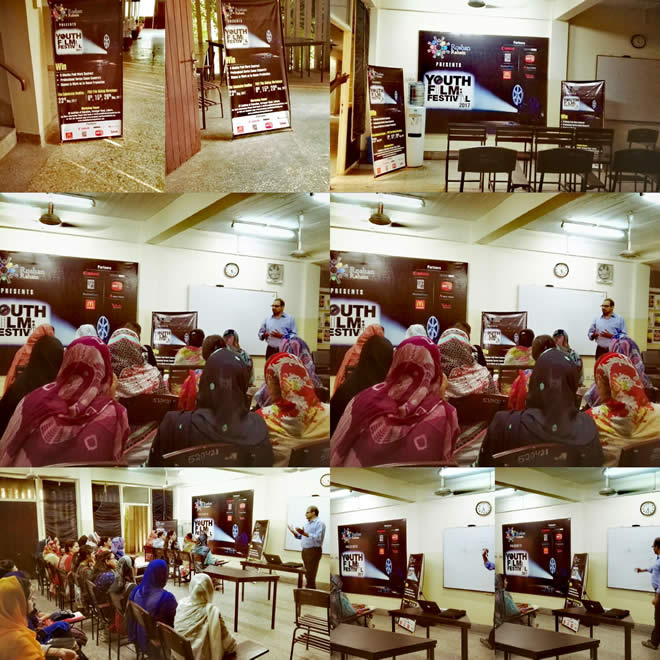 Students wanting to participate in the festival can submit their films by uploading the films via Facebook and inboxing the link to Roshan Rahain's official page www.facebook.com/RoshanRahain.org/.
The winner of the festival will be awarded a paid work contract by one of Pakistan's leading manufacturer, professional series camera by Canon and a chance to work on an in-house production by one of Pakistan's biggest entertainment channel.
The final event will be taking place on 26th May'17 in Lahore. CityFM89 is the official radio partner for the festival.
Speaking about the inspiration behind the festival, CEO of Roshan Rahain, Mr Shaigan Azhar says "Pakistani Youth has great potential, Roshan Rahain's project Youth Film Festival is an extension of our belief, an ideal platform for youth to share their films and get recognized, rewarded & appreciated. Our prizes guarantee to fuel their passion. The team at Roshan Rahain has worked hard to create partnerships with the right organization to make this project a success. We would like to thank each of our partners in making our dream a reality for our youth."