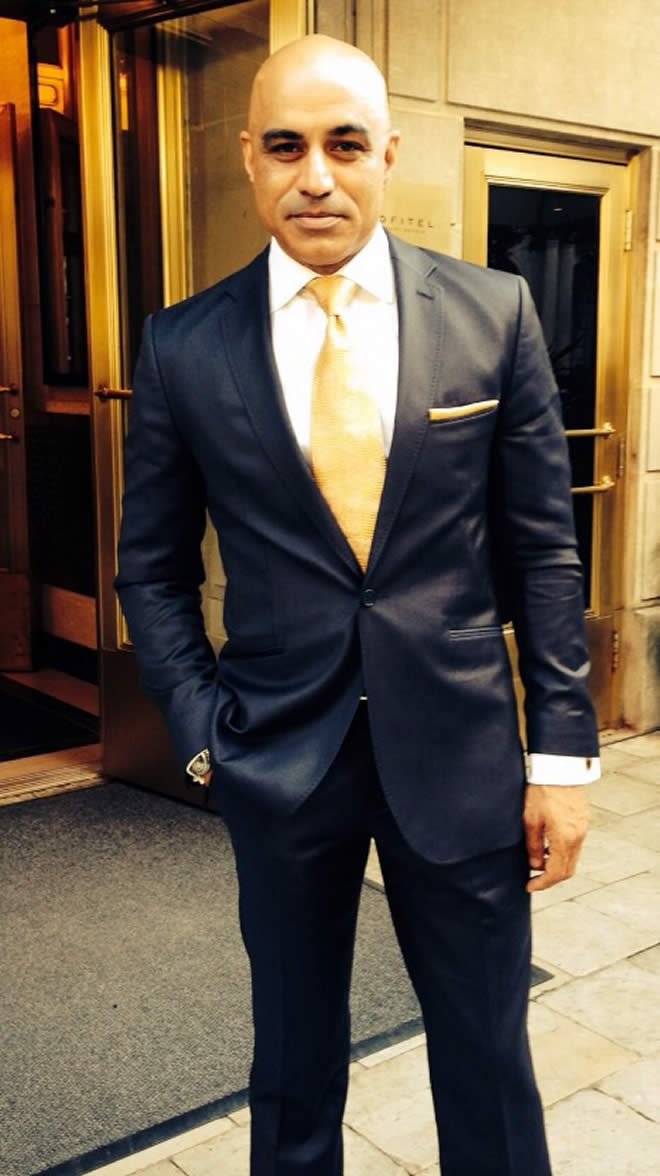 Pakistani-American Hollywood actor Faran Tahir, who has been actively working towards creating more opportunities for Muslims in the West, attended the annual Iftar party hosted by US President Barack Obama at The White House on 22nd June, 2015.
The actor was one of the few prominent people chosen to represent the local American Muslim community and engage in a conversation on how to focus on the giving, generous and principled nature of Muslims, and how to encourage a counter narrative to what the news focuses on at present whilst discussing Muslims at large.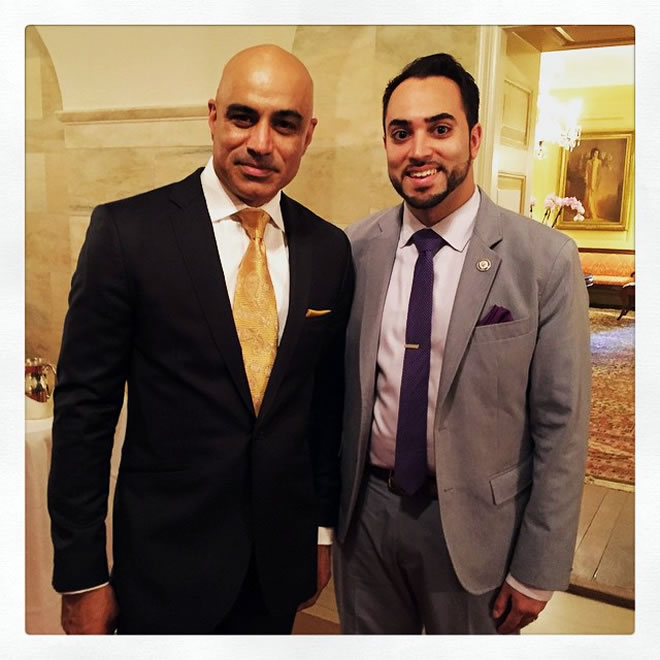 Attendees were greeted with the showing to them of copies of the Holy Quran which Thomas Jefferson kept at The White House, after which they were seated and President Obama addressed the room. He spoke about how regardless of one's faith, we are all one family. He also said Americans stood together in their resolve against the targeting of any religious and ethnic groups. Faran Tahir was seated with Congressman Andre Carson, one of the first Muslim congressmen in the U.S. Congress.
Subsequently Iftar was served. The Iftar menu comprised of Market Vegetable Salad, Rosemary Pita Chips, Feta Cheese Emulsion ~ Lemon Oil, Lemon Scented Local Lamb, Citrus Fondue, French Beans, Chantrelles and Crushed Peanut Potatoes, Chocolate Flourless Cake, Cherry Compote and Chai Tea ~ Yogurt Sorbet.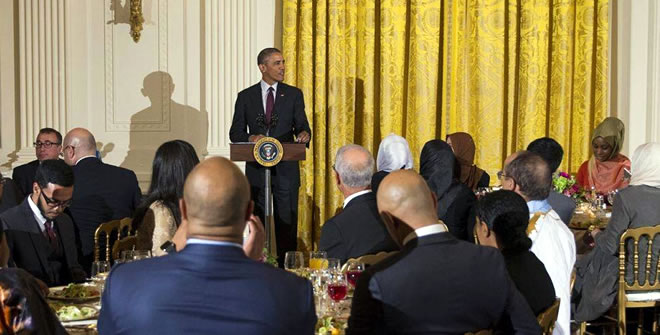 Faran chose to wear a Ted Baker dark blue suit with a white shirt, gold tie and pocket square for this memorable occasion.Speaking about his experience of interacting with the US President and dining at The White House, Faran Tahir said "I was very pleased to see that the President [Barack Obama] believes that it needs to be encouraged that a positive side of Muslims is portrayed more in media. We spoke briefly on how to work with a singular vision and break down negative stereotypes of Muslims. It was an amazing experience to be dining at The White House where some landmark decisions were made that shaped our history".
In response to the recent criticism that the event has faced due to U.S foreign policies, Faran said, "Issues can only be resolved through dialogue. Boycotting in my opinion is not the answer to anything".