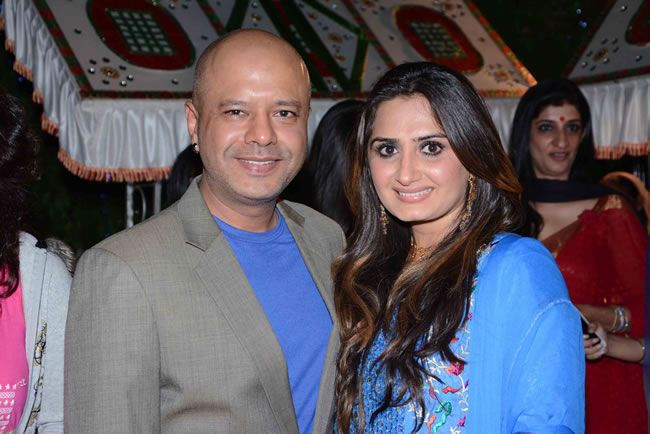 Naved Jaffery came with his beautiful wife Sayeeda Jafri and were seen shaking their legs on Punjabi songs. Jackie Shroff was seen bonding with Bijon Dasgupta, Jackie Shroff said, "It is a fun event and I am enjoying a lot here."
Rahul Rawail, Shashi Ranjan and wife Anu were seen talking about how Punjabi has been ruling in Bollywood Industry. Sanjay Gupta, Ketan Desai, Satish Reddy were seen discussing about Lohri party with Ravindra Peepat.
Everyone was seen gathering around a bonfire, singing songs, and offering rewdi, peanuts and popcorns. Akruti Nagpal and Vinita Menon were seen enjoying the party till wee hours. Good music and sumptuous refreshments made this event a hit amongst the guests as they bonded over good food and music.