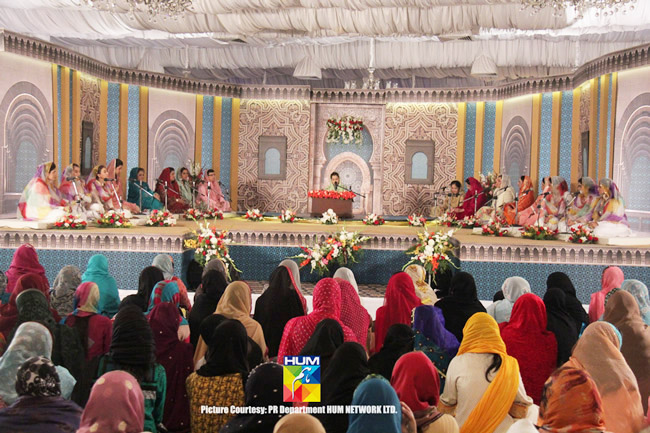 HUM Network continued its tradition to celebrate Rabi-ul-Awwal by organising a Mehfil-e-Milad for women at Hotel Pearl Continental. The event was attended by a large number of women from various walks of life were impressed by stunning décor of the stage and arrangements done by HUM Network. Renowned personalities along with newcomers demonstrated their love for the Holy Prophet SAWS by reciting Durood and Naat. Guests were warmly welcomed with a gift of scented flowers.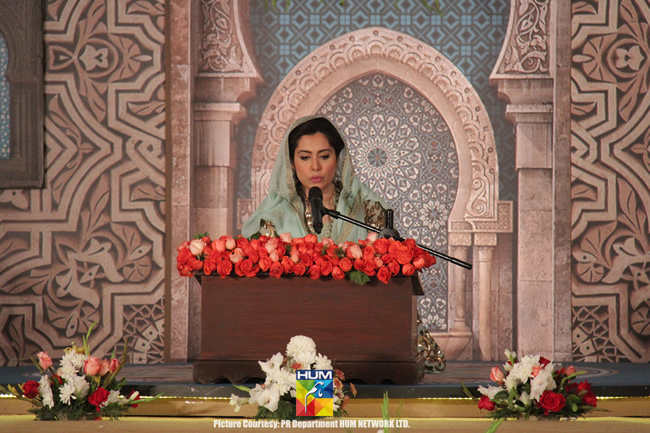 The event started with a recital of Quranic verses and a Hamd by Umm-e-Habiba, followed by the recital of the Durood Sharif by all present at the event. The impressive line-up of Naat-Khawan who enthralled the audience with their beautiful renditions included Tabinda Lari, Farheen Qaiser, Kashaf, Javeria Saleem, Sana Ali, Talat Hashmi, Samina Kamal, Umm-e-Habiba, Khushbakht Shujaat and Dilshad Ali.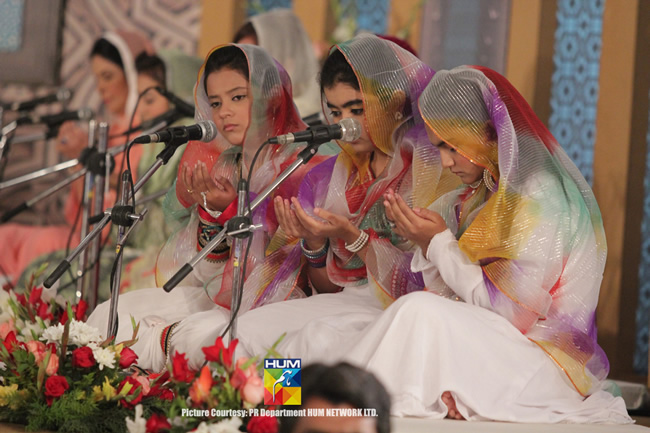 Young girls from various schools also praised the Prophet (PBUH) in their beautiful voices. The audience was captivated by special recitals by Khushbakht Shujaat. The event ended with Dua by Dilshad Ali. The entire event was immaculately organised and the departing guests were treated to hi-tea and by a box of Mithai after the event. Mehfil-e-Milad will be aired on HUM TV on (12th Rabi-ul-Awal) January 14, 2014 at 9:10 pm.