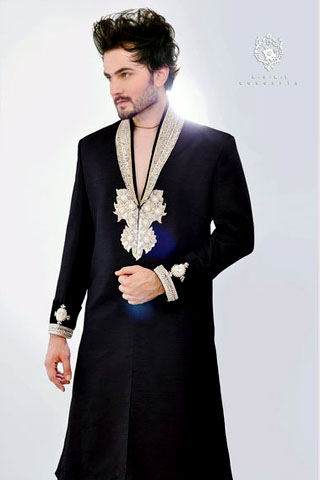 Like every other developed country in the world, Pakistani fashion has followed up very well and Pakistani Fashion shoots have really done a good job.
When you open your eyes with the voice "that's exceptional, gorgeous, stunning" with the cracking and crunching sound of flashes of high definitions cameras, here you are at the fashion shoot. Fashion shoots have become so popular all over the globe that even in Pakistan, besides being a third world country, there are number of Fashion shoots taking place these days.
This is all because of the reason that Fashion industry in Pakistan, in the last 5 years, have enormously grown to a point that we are no longer behind from the western countries in terms of fashion.
Talking about Pakistani fashion shoots, they have become so professionalized because there are a huge number of fashion designers who have come up with new fashion trends, have taken the lead. All the leading designer brands like HSY, Outfitters,  Crossroads,  Stoneage,  Republic by Omar Farooq and several others are relying enormously on the fashion shoots. This has all given a huge rise to modelling industry in Pakistan.
Pakistani fashion shoots are as good as any other western country that has great photographers like Paparazzi, Greg powers, and Richard reinsdorf etc.
Pakistani fashion shoots have come a long way and we can clearly see an increasing trend of fashion shoots in Pakistan. While walking on the footpath or driving on the road all we see are the huge billboards of latest fashion designers that have entered the fashion industry. There are proper fashion shoots studios working in Pakistan that are armed with latest technological advancements. Pakistani fashion shoots are not just good but they are great. All around us, no matter what kind of advertisement we see, fashion shoots are always there.
Here in Pakistan we have great photographers like Athar Shahzad, Amean J, Abid Saleem, Guddu & shani, Tapu javeri, Zahid Ghauri etc. These guys have put a lot of effort and have given a new life to Pakistani fashion shoots. Pakistani fashion shoots, five years back, were nothing as compared to what they are now. All of this has been possible because of the great fashion designers and fashion photographers.
All of this has happened really fast and we believe that it will continue to grow at the same pace. Fashion world is huge and vast and it has its arms all over the world without any exception. We should encourage our Pakistani fashion shoots because it depends on us that how far we can take it.