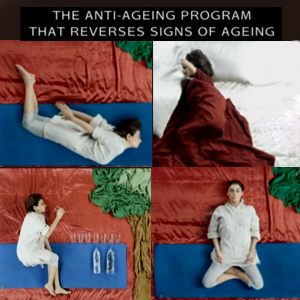 (Karachi, 03 July 2010) L'Oréal Paris, the world's largest beauty brand, proudly presents a unique stop-motion video starring iconic stylist Nabila to showcase the skin ageing process and how a healthy lifestyle can help fight the effects of time, on our skin.  The video supports Revitalift, the World's Number 1 anti-wrinkle cream*, as the key ingredient of a healthy lifestyle and anti-ageing program, designed to help delay skin ageing.
Indeed the video is a manifestation of L'Oréal Paris' commitment to innovation in beauty. This concept video is based on the premise that 'Your lifestyle is what you make it' with Nabila as the L'Oréal Paris Revitalift muse.  The first part of the video centers on the notion of time, the environment, levels of stress and diet: These are illustrated to show the adverse effects to the health of the skin. On the solution side, it reveals how exercise, water intake, a healthy diet and a definitive anti-ageing programme through New Revitalift Face, Contours and Neck can control ageing, leaving the skin firmer and more youthful for longer.
The video is meant to be an awakening to show how we can delay skin ageing if we follow the right healthy lifestyle principles.
With concept and direction by fashion designer Yousuf Bashir Qureshi, the video has also been produced by Nabila, at the YBQ Photo Studio with Zeeshan Haider as the photographer and editor.
About the stop-motion video, stylist Nabila has said, "I have been a definitive part of the beauty industry for almost two decades and believe in the power of reinvention and dynamism to stay current and fresh. With this video, I wanted to show how readjusting your life, trying new solutions and embracing change positively, can rejuvenate ones beauty, health and being: Thereby dictating to time and not allowing time dictate to you."