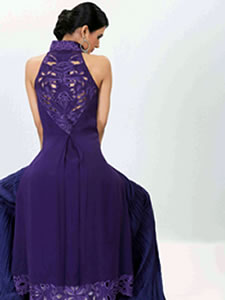 (Lahore – 13 June, 2010) From 13th June – 20th June 2010, the Sublime by Sara label celebrates three years as one of the most acclaimed fashion houses on M.M.Alam Road Lahore. In commemoration, the brand will be introducing an affordable 'Sublime Celebration' prêt a porter anniversary limited edition collection, available only at their flagship outlet. Continuing this celebration, the fashion house is also pleased to announce their exciting spring/summer discount also at their flagship store, across all Sublime by Sara lines including Sublime Sara, Sublime Divine, the Sublime Women Entrepreneur Project and Fab Sublime.
For the first day of this week of celebrations in Lahore on 13th June 2010, fashionistas are exclusively invited to walk in and meet the design force behind Sublime, Sara Shahid, for custom style tips and trends advice.
Speaking about the third anniversary of Sublime's flagship outlet, Sara Shahid said: "I am proud that the brand has come a long way, retailing now for three years at our very own flagship outlet in the heart of Lahore's retail hub on M.M. Alam road and indeed across all major cities in Pakistan, to extending our reach to more global platforms. I hope our three year celebrations of Sublime's flagship outlet with a limited edition line, a sale and an opportunity to simply walk in and talk fashion all day is an appropriate thank you to our clients."
Celebrate Three Years of Sublime by Sara's Flagship Store from 13th June – 20th June, 2010 on M.M. Alam Road.