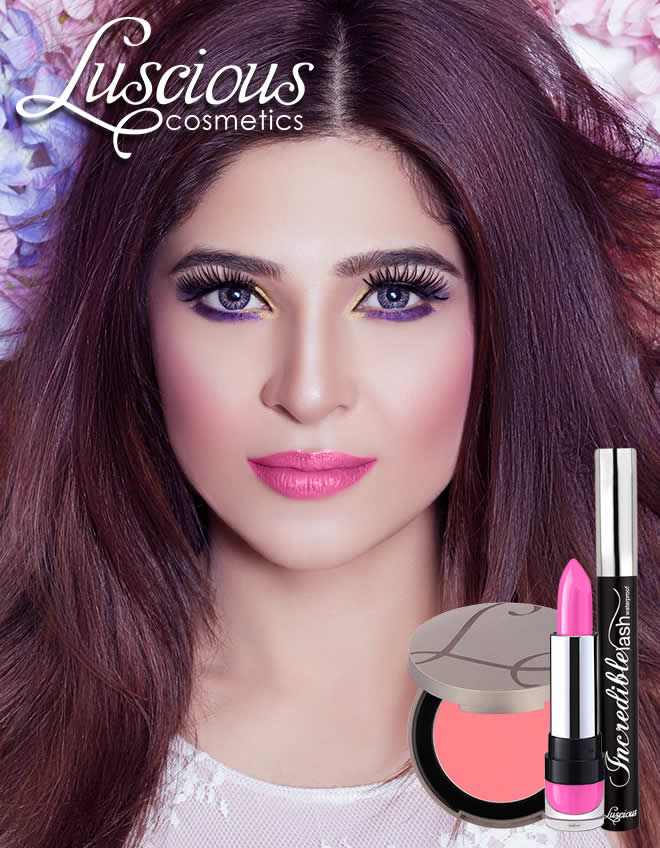 (Karachi 23 and 24 July 09) Luscious Cosmetics brings to Karachi an exciting two day Live Beauty Event. Ladies are invited to come and experience the Luscious Cosmetics brand and to "Celebrate their Beauty" at the Forum Mall. Specialist Makeup artists will be on hand at exclusive Luscious counters offering make up trials, consultations and free product samples. A 10 % discount will also be offered on all Luscious products for the duration of the event.
Speaking about this live beauty event, Mehrbano Sethi, Creator of Luscious Cosmetics has said: "This is the first time that a cosmetic brand in Pakistan is inviting people to come and try on products from the entire range and to experience cosmetic lifestyle. I want women to experience Luscious products at their leisure, including our lipsticks, eye shadows, foundations, glosses, whitening base, and blushes, and have fun creating their own signature look! I am proud of the fact that we are a brand at par with top international names, yet we offer affordable and accessible products, made especially for Pakistani skin tones."
Luscious Cosmetics was introduced in 2008 by Mehrbano Sethi and Nauman Gilani and has grown to offer a complete range of colour cosmetics, a revolutionary sun-protection product and beauty brushes. The range is constantly expanding and will soon include nail polish, skin care and cutting-edge beauty products in 2009.
So ladies if you are looking for a fresh makeup experience head to the Forum Mall and create your own style from Luscious' easy-to-use formulas: – It's all about putting the fun back into makeup!
Luscious Live Beauty Event:
July 23 2009: 10 am to 10 pm
July 24 2009:  10 am to 6pm