Valentine's Day – a day of love, a day when destiny works in magical ways to make you closer to the one you love. This day reminds us that love is the most beautiful creation, for it entwines our hearts and souls together in a never-ending bond. Love takes our soul by hands and leads us through a world of enchantment, merriment and boundless passion, where there is nothing but Love and its warmth spread far till the horizon.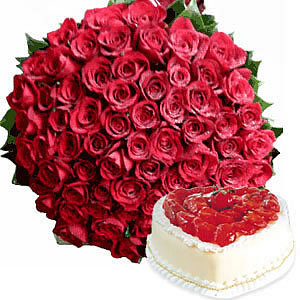 Valentine today is celebrated all over the world, when lovers give away lovely surprises and gifts wrapped up in red and silver wrapping, with little red bows and frills. It is this day when they forget the past sorrows and move on in life, vow to remain together in thick and thin, in times, good or bad.
Getting a Valentine present is really the most difficult job, since all everyone wants is to give their beloved the best.
All you men out there, you should know that diamonds are a girl's best friend. So give your special somebody a beautiful diamond ring, a lovely diamond locket in 22 carat gold or a sparkling bracelet. Necklaces made of Swarovski crystal or a set of inspirational jewelry are great ways to express your feelings to her.
If you want to show your love to the one you cherish the most, then get a nice warm woolen scarf, along with nice jersey. Look out for great new styles, which come if catchy colors, including pink, coral, green, yellow and blue. Neck wraps look gorgeous and definitely nothing better than pashminas.
Moreover, for your kind of women, give her Romance from Ralph Lauren. It has a mesmerizing fragrance or The One by Dolce and Gabbana. Make her feel worth it.
Make the most of it this Valentine and but remember, give that special lady love the most, as love is what a women really wants!