No matter whether a person owns two pairs of shoes or twenty pairs of shoes, a shoe rack works as an excellent storage device. Using adequate space to store your belongings, that generally lie on the ground, makes a good amount of floor space available for other utilities.
A shoe rack also ensures efficient use of space. It helps us to organize our footwear conveniently as per fashion, so that a person can easily find their shoes while they wish to move out of their home, allowing them to have a quick and convenient access.
With the availability of n number of surprising options to choose from, some racks provide users with other utilities and advantages apart from storing their footwear assortment.
The designs of shoe racks can greatly differ from one another, amaze those who want a unit that can organize their shoes in a better way but, they tend to be unsure about which rack will fit perfectly into their slot of needs and requirements.
This guide to buying a shoe rack, explain the importance as well as the various type of shoe racks available in the market for consumers to choose from!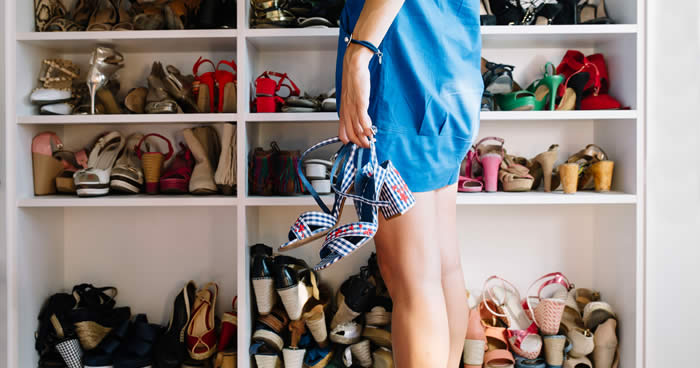 Shoe racks tend to be of various types including cabinets, standard racks, under-bed racks, hanging racks, revolving and mobile racks, etc. Each of this category of shoe rack offers a different design. Some of them come with even multiple designs within their category. The first type of shoe rack is the standard rack. It is the most common type of shoe cabinet. The design of it is relatively basic.
It generally comes with one or more shelves. Standard shoe racks come in a variety of forms even though the concept of crafting it is very simple. Towers are part of this rack that tends to be narrow and tall. Expandable racks are the ones that can be stretched outwards. You can prefer these rack if the number of pairs of footwear fluctuates.
Next comes the cabinet shoe racks. These cabinets are often built up from wood, which enables them to present a low profile look where they reside. As wood possess that natural appeal, residing it anywhere you wish to, becomes easy.
It becomes easy to organize shoes on the shelves, in the cabinet, side by side giving each of the shoes their own space. Cabinet is divided into parts by horizontal and vertical boards so as to create a rectangle or square for each pair of footwear. Many cabinets also comprise of doors to protect the collection of footwear from dust and pollution.
Recently shoe racks are given a form of a sofa set. The below part of it is customized as a shelf where you can store your shoes while the upper part is upholstered, which provides a proper seating space.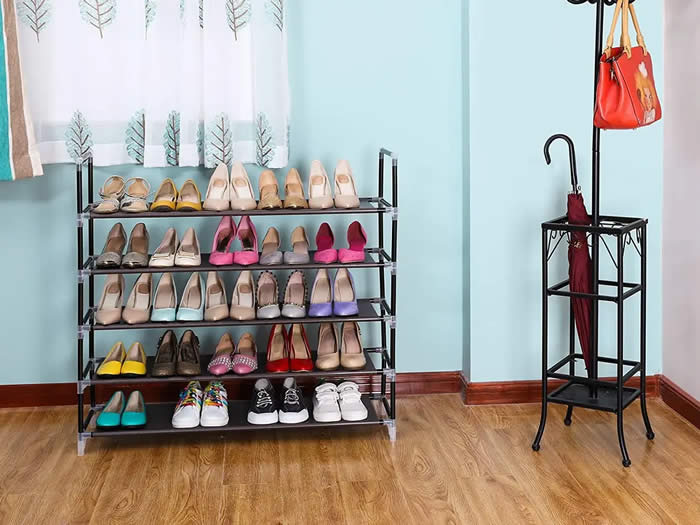 So, if you have footwear that can be only after sitting, then this is the choice for you. There are many other racks some have wheels so that they can be ported to different areas of the house as per the requirement of the user.
The aspects that you need to consider while you buy a shoe rack is first the size of it. The size of the shoe rack you buy should not only organize the pair of shoes you possess efficiently but, it should also fit into the area where you wish to reside it perfectly.
The second aspect is no matter whether you place it, the style of it should compliment the decor of that area. The third aspect to consider is the accessibility to your footwear. You need to know whether you can have their easy access or not.
If you are sure that you have taken into consideration all these aspects, then no matter what you will get home a perfect shoe rack; a home for your exclusive footwear collection!