Nearly all of us have experienced the pain and frustration of tangled, knotted hair. Whether you struggle to run a comb through your hair after a swim, or you simply can't undo your ponytail without forceful yanking, you risk hair breakage each time.
But what exactly causes these tangles? As it turns out everything you do—or don't do—may be causing your knots, from wind, exercise, and sleeping to dryness, styling, the natural texture of your hair, infrequent brushing or combing, and more.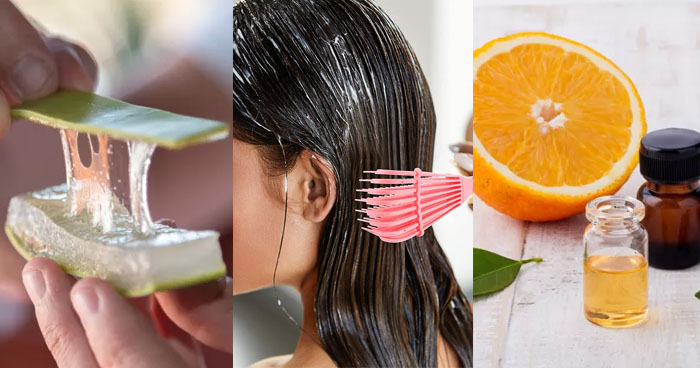 Since there's little chance of avoiding knots altogether, your best defense is an easy-to-apply spray detangler or leave-in conditioner. Unfortunately, commercial detangling products that you might find at your local drugstore are all too often loaded with harmful chemicals.
These 10 DIY hair detangler recipes with all-natural ingredients will eliminate tangles without damaging your hair or the environment.
1. Apple Cider Vinegar Detangler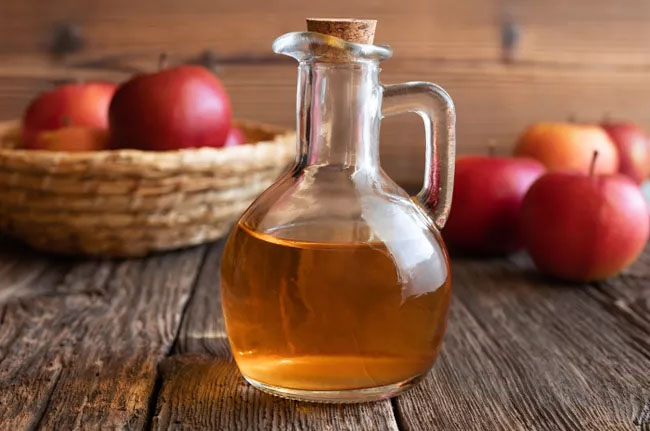 You might associate apple cider vinegar with salad dressing or lemon water, but this all-purpose ingredient is just the thing to loosen tangles and soften hair.
Steps
Combine 1.5 teaspoons of apple cider vinegar and 5 drops of lavender oil in a 2-ounce glass spray bottle. 
Let the mixture sit for roughly 10 minutes.
Add water until the remainder of the bottle is full. 
After replacing the spray cap, thoroughly shake the bottle. 
Apply your new detangler all over damp hair after shampooing and comb through with ease.
2. Kid-Friendly Jojoba Oil Spritz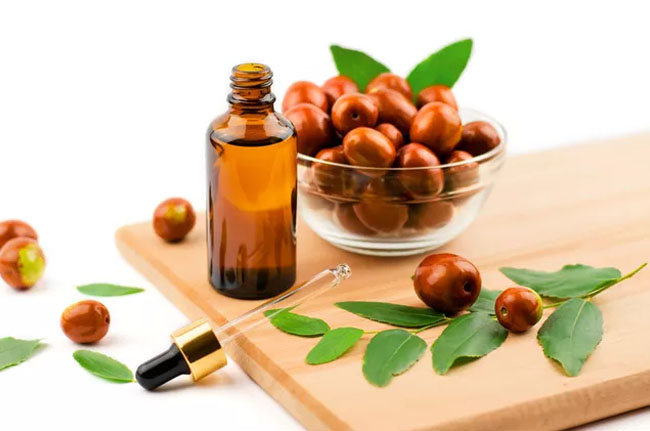 After a rough-and-tumble day at school, there's no telling what your child's hair will look like. If you're sick of the post-bathtime detangling wars, look no further than this jojoba oil-based spray.
Steps
Combine 1 tablespoon of jojoba oil with 10 drops of geranium essential oil in a 4-ounce glass spray bottle.
Fill the remainder of the bottle with water.
Gently shake before use and lightly apply on wet or dry hair as needed.
3. Aloe Vera Hydrating Spray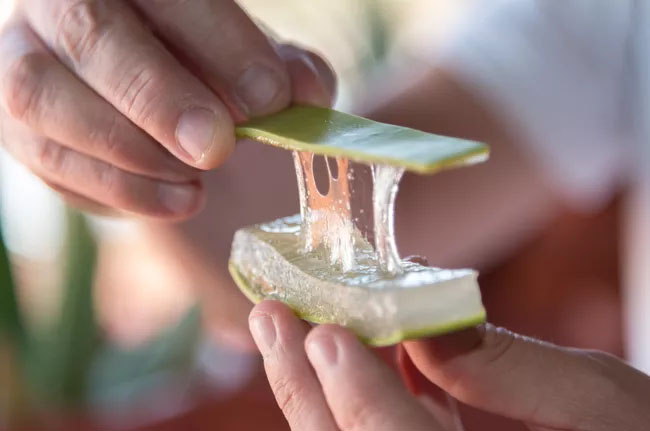 Aloe vera is much more than a sunburn soother or a refreshing juice ingredient, and this three-ingredient recipe will prove it to you. The gel from this powerhouse of a plant smoothes out tangles, allowing a comb to glide right through your hair.
Steps
Mix one part vegetable glycerin, one part aloe vera gel, and four parts water. 
Add a few drops of your favorite essential oil, if desired. 
Transfer to a small glass spray bottle and gently shake.
Apply lightly to hair after showering to make combing pain-free.
4. Coconut Oil Treatment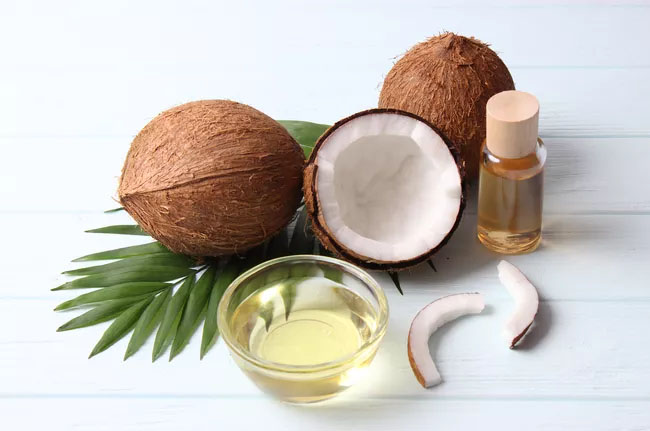 Coconut oil's uses seem infinite, and that's especially true for anything hair care-related. This simple single-ingredient treatment is specifically tailored for matted hair.
Steps
Massage melted coconut oil to any problem areas, from roots to tips.
Wrap a hot towel—add a touch of peppermint essential oil for some aromatherapy benefits—around your head, and allow your hair to absorb the steam.
Remove the towel once it has cooled and comb out your hair. 
If you have fine hair that tends to look greasy with oil treatments, shampoo and rinse your hair afterward.
5. Rosemary and Peppermint Aromatic Spray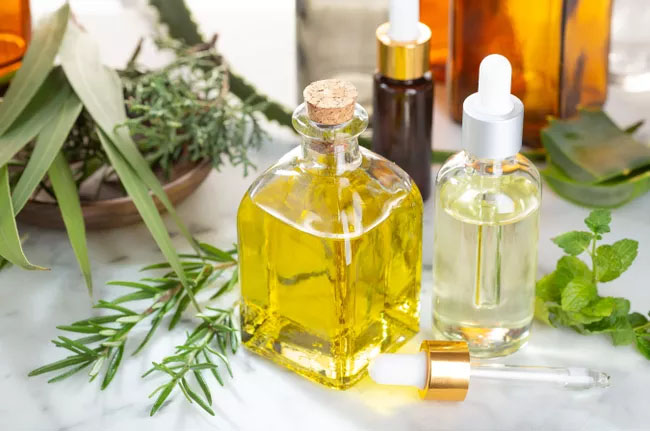 If you're a fan of essential oils and want a therapeutic experience while you detangle, this spray is your best choice. Rosemary oil and peppermint oil team up to invigorate your senses.
Ingredients
1 tablespoon vegetable glycerin
6 ounces of water
1 teaspoon vitamin E oil
1 teaspoon argan oil
10 drops of rosemary oil
10 drops of peppermint oil
Steps
Combine vegetable glycerin, water, vitamin E oil, argan oil, rosemary oil, and peppermint oil in an 8-ounce glass spray bottle.
Shake to thoroughly mix ingredients.
Apply all over hair, with particular attention to any problem areas, and comb out.
Store at room temperature, but be sure to use your homemade detangler within two weeks.
6. Leave-in Detangling Conditioner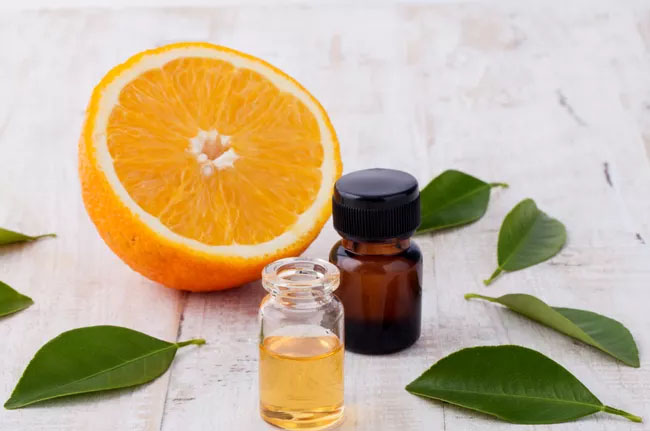 This leave-in conditioner offers a great alternative to detangling sprays. With few ingredients and simple instructions, you'll only need five minutes to whip up a batch.
Ingredients
1 tablespoon aloe vera gel
1 tablespoon vegetable glycerin
5 tablespoons water
10 drops of orange essential oil
Steps
Combine aloe vera gel, vegetable glycerin, water, and orange essential oil in a small glass bottle.
Shake until thoroughly mixed. 
Apply to hair and comb as usual.
Shampoo and rinse after one to two days.
7. Flaxseed Detangler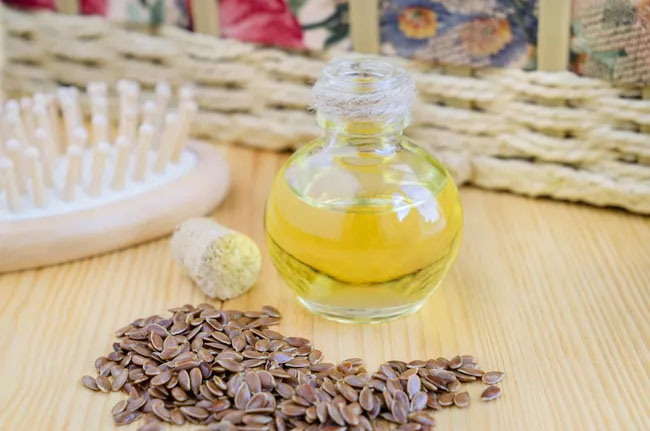 For a quick recipe using ingredients easily available at your local grocery store, check out this DIY spray.
Ingredients
1 tablespoon flaxseed
1.5 cups water
1.5 teaspoons olive oil
3 tablespoons apple cider vinegar
Steps
Add flaxseed and water to a small saucepan. 
Simmer for 15 to 20 minutes, stirring frequently. Remove from heat. 
Strain out the seeds using a fine mesh colander and add them to your compost.
Add olive oil to the remaining liquid and stir. 
Add apple cider vinegar.
Allow the mixture to cool before transferring it to a small glass spray bottle. 
Apply all over your hair and comb through to distribute, especially if your mixture is on the thicker side. Alternatively, add slightly more water to create more of a fine mist.
Store your spray in the refrigerator for best results.
8. Detangling Spray for Natural Hair
To keep your natural hair tangle-free, consider this quick and easy spray. With nourishing ingredients like olive oil and coconut oil, your hair will thank you.
Steps
Combine 2 tablespoons of olive oil, 2 tablespoons of melted coconut oil, and 1/4 cup of warm water in a small spray bottle. 
Shake the bottle to ensure that the ingredients are well-mixed. 
Spray all over hair and massage in.
After running your fingers through your hair, comb out any remaining knots.
Remember to soak your spray bottle in warm water before using it if it has returned to a more solid form.
9. Ylang-Ylang Floral Spray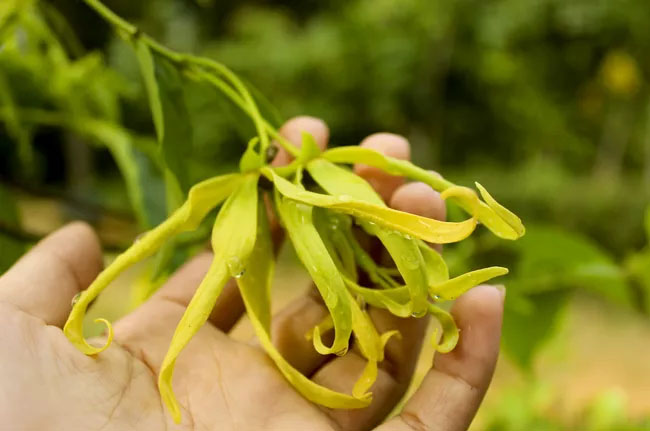 Ylang-ylang oil is the star in this aromatic detangler. The delicate floral scent will make you reach for this hair mist even when there are no tangles in sight.
Steps
Combine 20 drops of ylang-ylang oil, a 1/2 cup of argan oil, and 20 drops of rosemary oil in a small spray bottle.
Gently invert the bottle several times to thoroughly mix before use. 
Apply to damp hair and comb out from your ends up to your roots.
10. Anti-Frizz Marshmallow Root Spray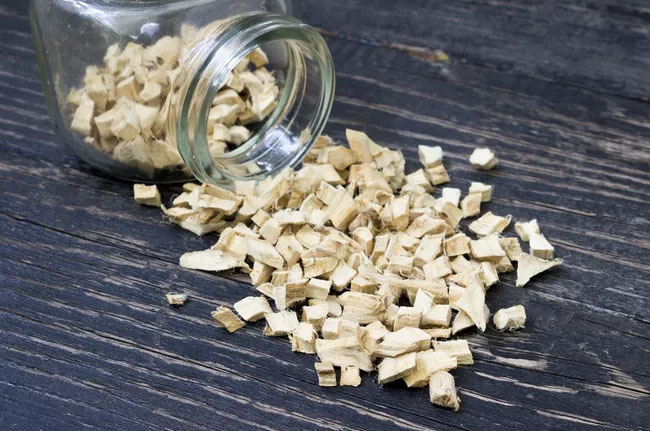 This DIY detangling mist does double duty by loosening knotted hair and taming fly-aways. The marshmallow root and aloe vera team up to hydrate and smooth even the worst tangles.
Ingredients
2 tablespoons marshmallow root
2 cups water
2 tablespoons aloe vera gel
20 drops of lavender essential oil
10 drops of rosemary essential oil
1 tablespoon argan oil
Steps
Combine marshmallow root and water in a small saucepan.
Raise to a low boil and keep on heat until half of the original liquid remains.
Pour contents into a small bowl over a strainer. Remove the marshmallow root from the strainer and place it in your compost bin.
Once the marshmallow root liquid has cooled, pour it into an 8-ounce glass spray bottle.
Add aloe vera gel, lavender essential oil, rosemary essential oil, and argan oil.
Spray all over your hair to reduce frizz and eliminate tangles. 
Keep your spray bottle in the fridge. Replace with a new batch every two weeks.