Dip powder nails are the latest manicure trend and they are all over the social media. In the world of pretty nails, they are the new thing.
If you haven't heard about the crazy trend of dip powder nails then you must be living in a cave! Dip powder manicure is very different from gel and acrylic manicure. This manicure is for every girl who loves to decorate her nails and is always on the lookout for something durable. If you want to know more about this latest fashion trend, keep on reading!
What are dip powder nails?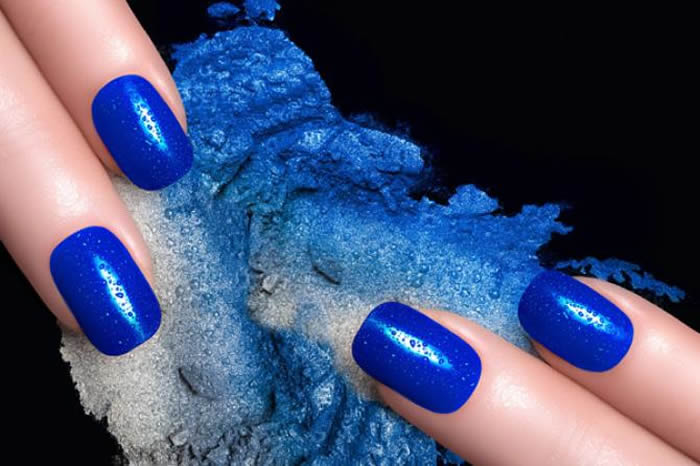 Putting on different nail paints is something that we all have been doing since ages. Just sweep the nails with the colourful liquid and you are done. The dip powder works differently. As the name suggests, it comes in powder form. These colourful pigments are put on the nails with the help of a special brush or you can simply dip your finger in the bottle. Unlike your regular nail paint, dip powder does not chip as it isn't dried up liquid. Since the grains are very fine, they give you more vibrant colour.
Read Also: 5 Everyday Mistakes That Are Harming Your Nails
How does it work?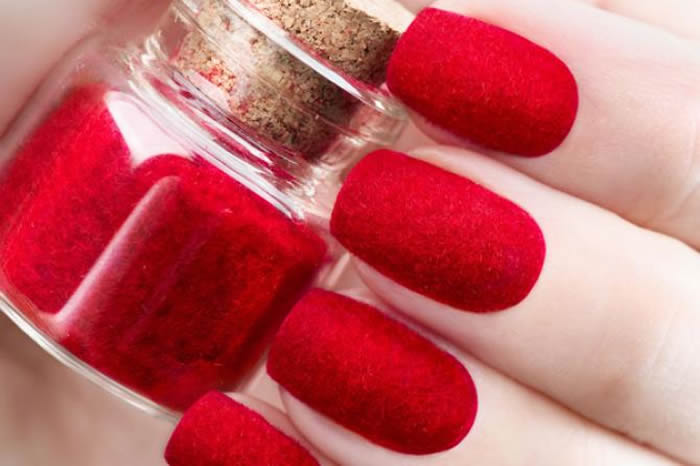 Getting dip powder nails is not rocket science. You can get them done by a professional or do it yourself at home. You need three things for it, which is a base coat, a dip powder of your choice and a sealant. Once you have these, follow these simple steps:
Clean your nails before starting a fresh manicure. Make sure that your hands are dry.

Apply the base coat on the nails and before it sets, dip your finger in the dip powder. Shake off the excess powder and repeat the same process twice.

If you want a deeper colour, you can repeat step 2 as many times as you want.

Let the manicure dry and then wash your hands with water. Don't use anything else other than plain water at this stage. By doing this, you will be able to get rid of any excess powder on your nails.

Once you are done with everything, seal the deal with a sealant and let it dry.
Read Also:
9 Nail Art Ideas That Make Short Nails Look AMAZING
How is it different from other manicures?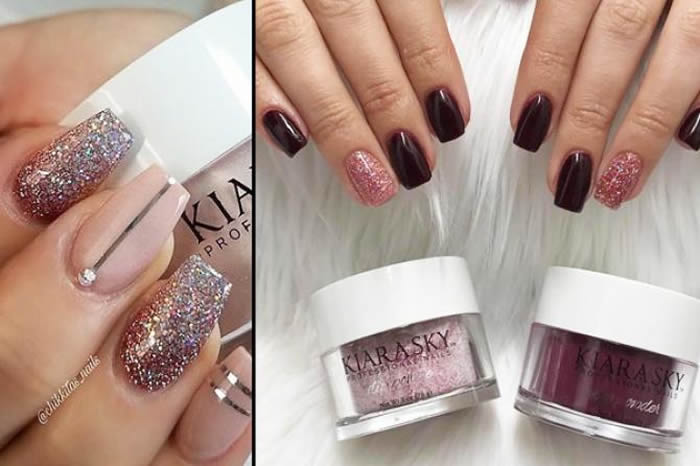 Dip powder nails are gorgeous to look at and they come in various colours. They are very different from their contemporaries, Acrylic and gel nails. Not only in terms of appearance, but in terms of longevity and safety, dip powder nails are better. Many nail experts swear by this new technique. Let us give you some more reasons to try this crazy trend:
A regular manicure starts chipping within a few days and this led to the invention of gel nails. For a very long time, gel nails maintained their position as the most long lasting manicure, but now they have been replaced by dip powder nails as they claim to last 3 weeks longer than the gel nails.

While even the basic manicure takes a long time to dry, dip powder nails dry instantly.

You don't have to put your hands under the harmful UV rays to dry them up.

You can do a lot of cost cutting with dip powder. You don't need a professional to get them done which is impossible with gel or acrylic nails.

One of the biggest advantages of dip powder nails is that they are odourless! Yes, you won't have to face the pungent smell of chemicals, while putting on your dip powder.
Read Also:
How To Remove Acrylic Nails At Home
The other side of the coin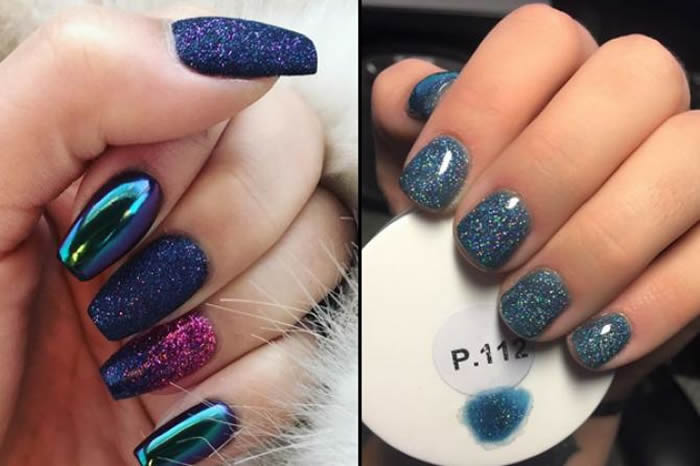 Dip powder nails are ruling the world right now and they deserve the place that they have acquired, but they too are made of chemicals. Though they have a great edge over other types of manicures, they come with a few backdrops as well. They feel a bit heavy on the nails and should be kept far from the reach of kids. The chemicals present in them can cause damage to the lungs if inhaled. They might be easy to apply, but it takes a while to remove them.