One cannot buy happiness, but buying a shoe is almost a same thing. Because shoes have much more to offer you, then walk. The first thing other notice in some one personality is the pair of shoes other is wearing.
A good pair of shoes can add more confidence and style in your personality. It is said that diamonds are women's best friend but no, shoes are. If you have a choice to select a diamond or 50 pair of shoes, you defiantly go for shoes. But to choose the perfect shoes you need to understand some facts for setting right style statement. The first step is selecting the right shoes that compliment your clothes. It is important to wear busier shoes with simple dress and simple shoes with dress which involves so many print details, embellishment or dynamic accessories.
You should always try to find the shoes that will surely compliment your dress or personality to add more confidence to your personality. Wear those shoes which go with event. If a pair of shoes is comfortable, pretty but not go with the event and occasion then don't wear them at least for that event. Simple shoes not go with the formal event and glitzy evening shoes not good for office time. While selecting a shoe play safe and wear those who enhance your overall look. Wear simple ballet flats for casual events and classic pumps with some classy dress. The color of shoes is really matters. Wear stilettos for some formal occasion and sandals with casual dresses.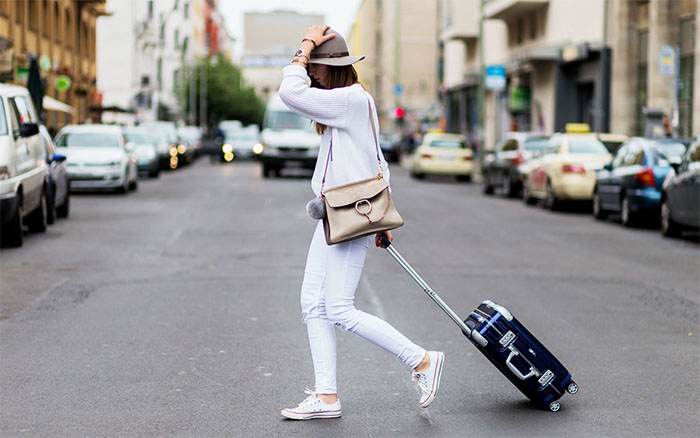 The most important thing is to select the shoe that goes well with your environment. While selecting shoes keep in mind the color of clothes, because the color of clothes really matters while selecting the shoes. Don't go for the same color of shoes which match the color of clothes, it will give same them look, which is usually not look so good. People usually love to wear the black one because it goes with all color and all type of dresses but the main reason of selecting black is the fear of being not selecting the right color. But it's good to try color full shoes to add more color to your wardrobe. Here is the list of some shoe color that goes good with your different dresses.
Black shoes: black shoes or heels are something which can be worn with any kind or color of dress except pastel and some earth tones.
Light brown shoes: tan and light brown shoes are something which goes good with blue, beige, lighter tan or white or with lighter earth tone dresses.
Gray shoes: gray is one of the most elegant and graceful color. It goes good with black, blue, gray, red and with some purple and yellow color dresses.
Silver shoes: silver will give you some glittery look special for some formal night events. It will enhance the look of dresses which contain the colors of black, purple, white, blue as well as pastel.
White shoes: white is the most elegant, simple and classy color, but you must have confidence to wear the white one, basically white goes good with bright, light natural and pastel color dresses.
Brown shoes: brown is look better with beige, orange, green, shade of tan and darker earth tone.
Golden shoes: golden is something which you can wear on some special occasions, night parties or on some wedding events. Wear golden with red, green, brown. Golden will also enhance the look of black and white color dress.
Nude color shoes: nude is something which is usually worn on some formal events. It goes good both with some light or bright shade of dresses.
Your body type is also matters while selecting a shoe. You need to understand your height and weight before selecting the shoes. If you wear high heels it will give you taller look. But if you already tall you should avoid the heels to not look awkwardly tall.
Season is also matters, wear the shoe which goes good with the season. If it's summer then stay flexible, enjoy wearing sandals. When it comes to winter choose some loafers, flats and boots because they go good with heavier fabric and colors of autumn. But if you still have some confusion then select the shoes by wearing them and ask your self are you satisfy with the shoes or color, are they going good with your dress or event, are they goes good with your personality and height and then buy the shoes after answering all these questions to yourself.