Especially if you have an oily skin or has an ace-prone skin, then saying hello to a new zit every day is common for you.
Be it summer, winter or spring, pimples or acnes never tend you leave you alone! Especially if you have an oily skin or has an ace-prone skin, then saying hello to a new zit every day is common for you. If you can't do much about this problem, then the least you could do is hide your zits with layers of makeup, without looking like a Zombie.
Fake a clear complexion and hide your ugly zit like a pro using these genius hacks to cover up your acnes, and get *flawless* skin anytime.
1. Exfoliate Much!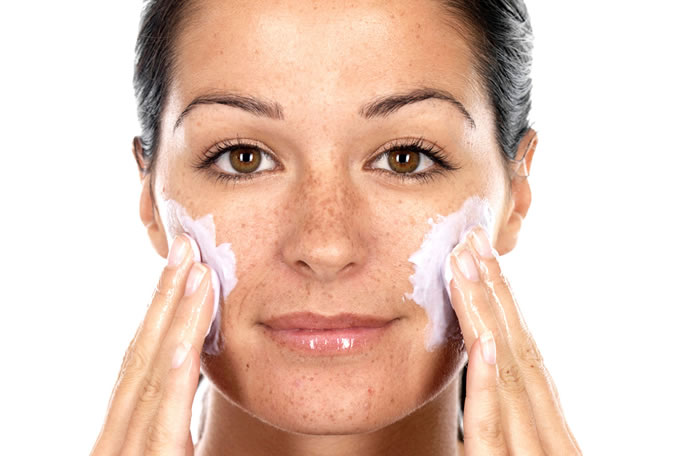 Regular exfoliation gives you a clear and acne free skin, but if you have active acnes then we would recommend you use any chemical exfoliant over the physical exfoliation. It is important that you remove your makeup properly every night, to avoid getting any foundation or concealer patches. Exfoliation promotes clear skin and removes acne scars as well.
2. Tighten Your Skin Pores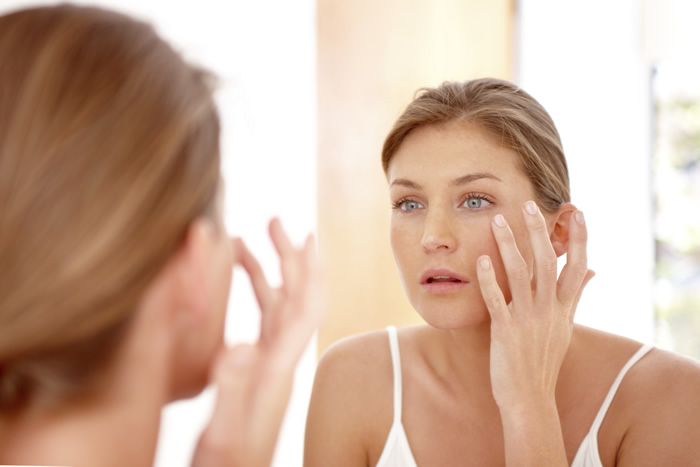 Apply a good pore tightening essence and follow with an ice cube massage to shrink up those skin pores. It will prevent makeup from entering and clogging the pores, which will prevent acne popping on your skin.
Read Also: Makeup for Men to Help Them Achieve a Handsome Look
3. Moisturization Is The Key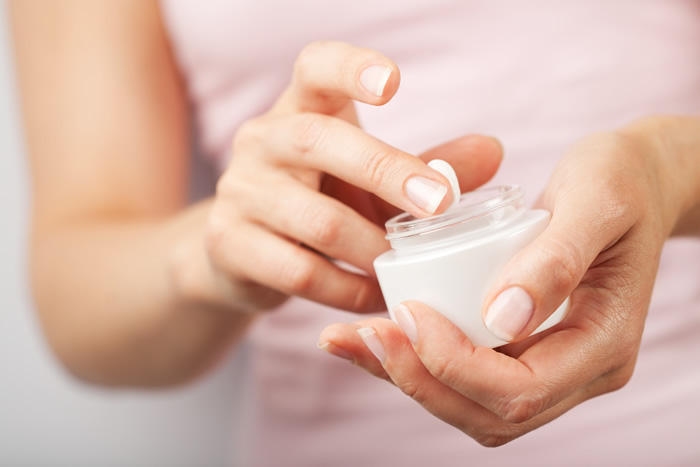 A well moisturized skin sets up a perfect base for the makeup application, and also allows your skin to breathe well even with the makeup on. It's not that a well moisturized skin is not prone to acne, but the more hydrated and moisturized the skin, the lesser are the chances of acne appearing! Hydrating mists are the best to keep your makeup settled without having to ruin it.
4. Conceal, don't feel!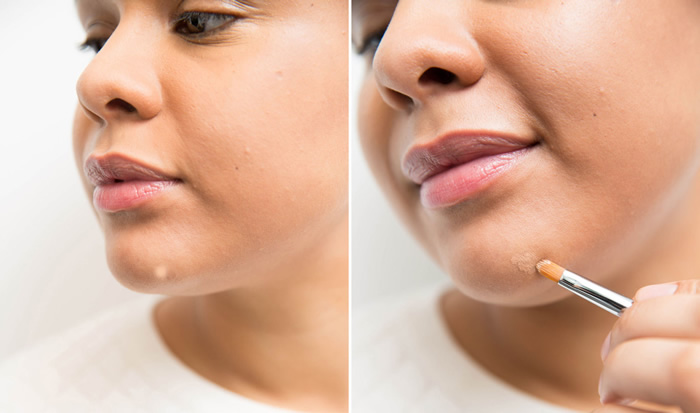 Concealers work like magic wands for your uneven skin tone! Yes ladies, concealers do come in every shape, size, shade, and formulations, but it is important that you pick the one that goes with your skin tone and helps to successfully cover up those acne and blemishes.
5. Color Correction To The Rescue!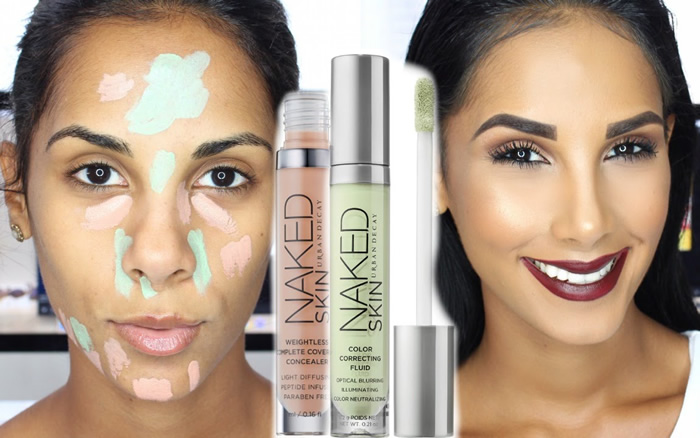 Be it an active acne or the blemishes that stays behind, color correction is always there to rescue you from that situation. From a wide range of products available on the name of color correction, it's better that you actually try it on before going for the purchase. Go for the dark shades like red or purple to hide the spots and then apply concealers over them to give a full cover.
6. Seamless Blend It Is!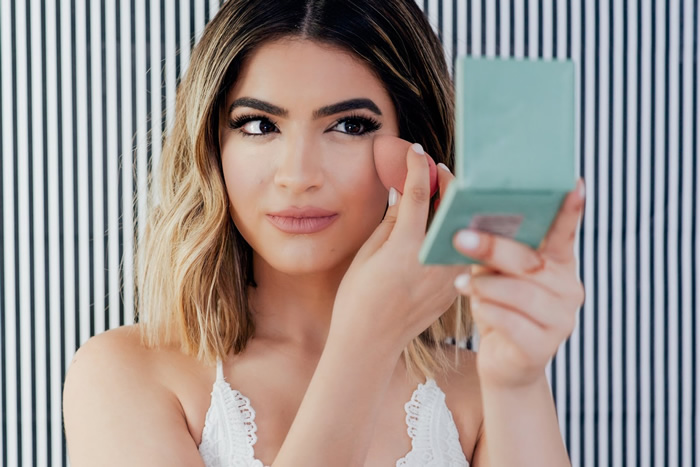 To give your makeup a seamless look, use a makeup sponge to blend in all your makeup perfectly. Specially to get that even toned look after applying color corrector and concealer on the acne and blemishes. Do not rub the sponge, simply dab and blot on the spots to cover them well.
Read Also: Quick and Great Makeup Tips for College Girls!
7. Settle The Dust With Settling Powder Or Spray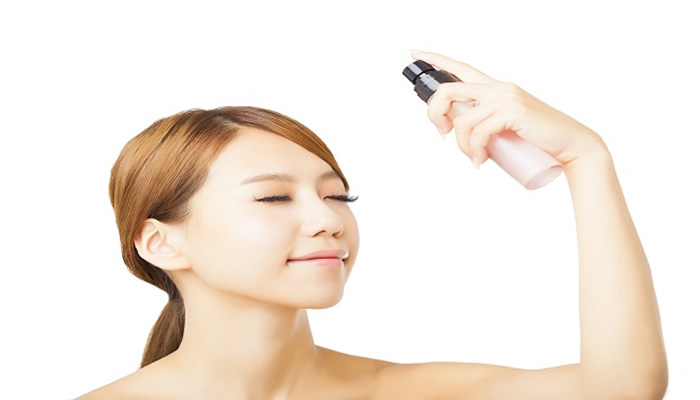 This step is often skipped by most of you, but this is the most important step in making your makeup long-lasting and smudge-free. You can either use a tinted spray/powder or you can go for transparent one for subtler look. This will not only help settle the makeup for long, but will add a glowing look on your face.
8. Foundation Over The Concealer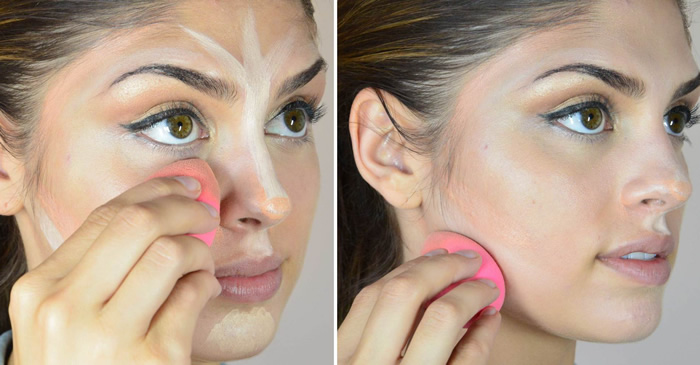 Both concealer and foundation are equally necessary to complete the base makeup. Where concealer covers up the spots and blemishes, the foundation on the other hand, gives you an even tone and an illusion of uniformity. So, pick up that makeup bush or a sponge and blend in.
9. Say NO To Glitter!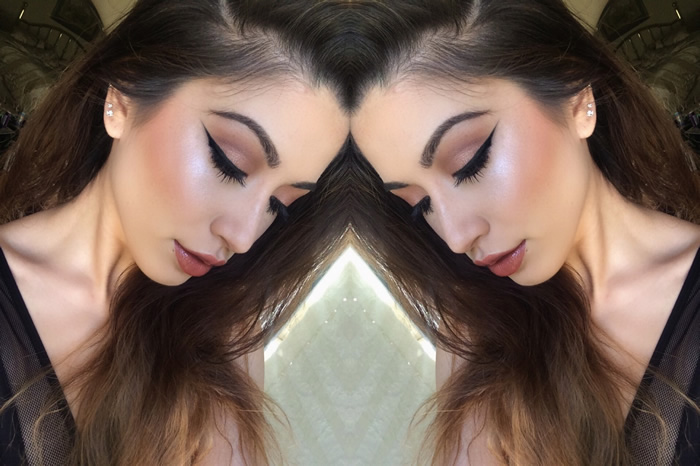 Glittery products have fine glitter that settles into the open pores and other imperfections, that makes your skin irritable in general. So, it is better that you avoid using shimmery products, instead you can use skin illuminator to add a natural-looking shine to your skin.
Read Also: 7 Do's & Don'ts Of Removing Makeup
10. Go For The Mineral Makeup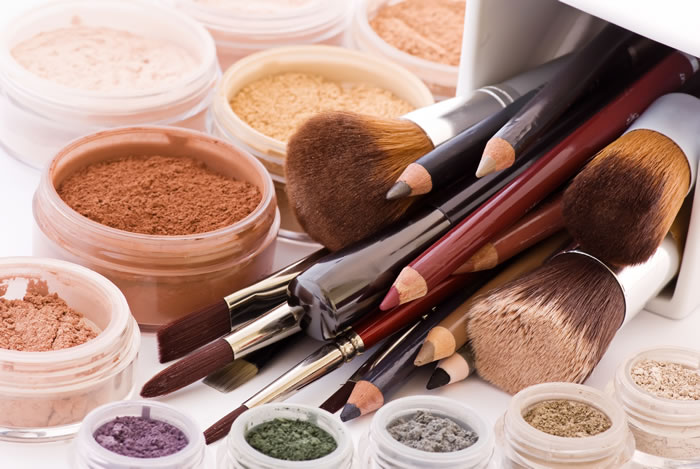 The last but not the least, mineral makeup is best as it does not clog pores and prevents your skin from flare-ups. This is the best choice for the women with sensitive skin, which will keep their skin healthy and acne-free.