Mawra Hocane is renowned Pakistani actress and model. She has worked in many Pakistani dramas that include Maryam, Bushra, Sami, Ahista Ahista etc. 
No matter how much India shies away from supporting Pakistani celebrities working in Bollywood, we all know that our stars have outshined themselves across the border every time!  From Fawad Khan to Mahira, Humaima to Saba, Sajal to Ali Zafar there is a never-ending roll of Pakistani superstars who made it big in India!
You look great! https://t.co/IV39A9jhAg

— Sonam Kapoor (@sonamakapoor) July 13, 2017
Plenty a #Rheson to dress up!!! ???? @sonamakapoor @RheaKapoor I love the clothes guuuurls!!! Xx pic.twitter.com/aSmVTgUu6y

— MAWRA HOCANE (@MawraHocane) August 2, 2017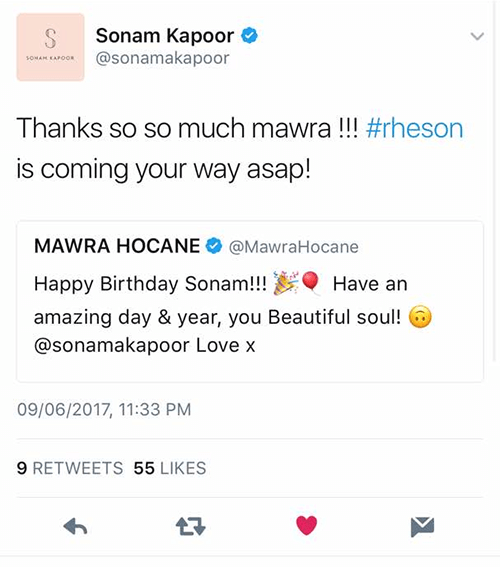 So so sweet mawra!! Lots of love and gratitude! https://t.co/W7379hQgnK

— Sonam Kapoor (@sonamakapoor) April 8, 2017
We'd love to hear what you think of this. Let us know at info@fashioncentral.pk
Stay tuned to Fashion Central for latest news and updates.