Pakistani actor Bilal Ashraf is mourning the loss of his mother, news that has deeply saddened fans online. The announcement came from television producer Ehtishamudin, who conveyed the news through an Instagram story.
The director of "Yunhi" asked followers and fans to remember Ashraf's mother in their prayers, wishing her "the highest place in Jannat-ul-Firdaus."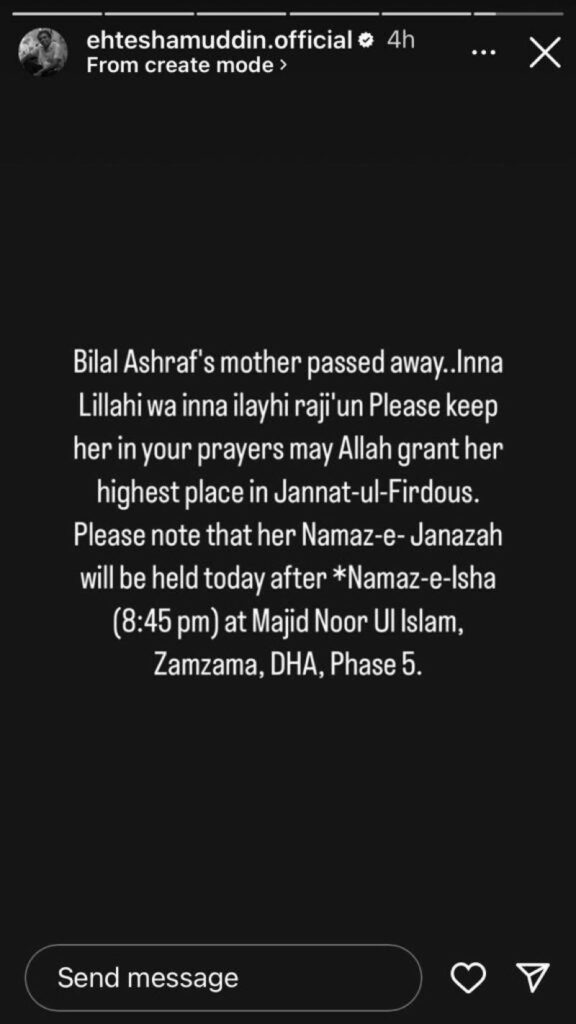 Additionally, Ehtishamudin shared that her funeral prayer, "Namaz-e-Janazah," would take place after "Namaz-e-Isha" at Majid Noor Ul Islam, DHA.
Would you like to read showbiz news and stories about actors? Click here for more Celebrity News and like our Facebook Page to keep up to date with the latest news from the entertainment industry.