Gladstn London, a popular product that has been flying off the shelves at Harrods since its launch a year ago, is now making its way to the United States. These exquisite bags, crafted from the finest Italian leather, initially started as a collection for men but have now expanded to include styles that are deemed "shareable" by Richard Sharman, the owner and CEO.
"The distinction between male and female customers percentage-wise is now 60 / 40 and our female base continues to grow," says Sharman.
While Sherlock Holmes famously sported a Gladstone bag, originally designed as a carpet bag for the UK Prime Minister William Gladstone to promote travel, it may come as a surprise that the Gladstn London brand itself is not even five years old. However, the brand still maintains its connection to the concept of travel. Richard Sharman, the founder, drew inspiration from the lack of luxurious travel cases and bags that offered both convenience and style.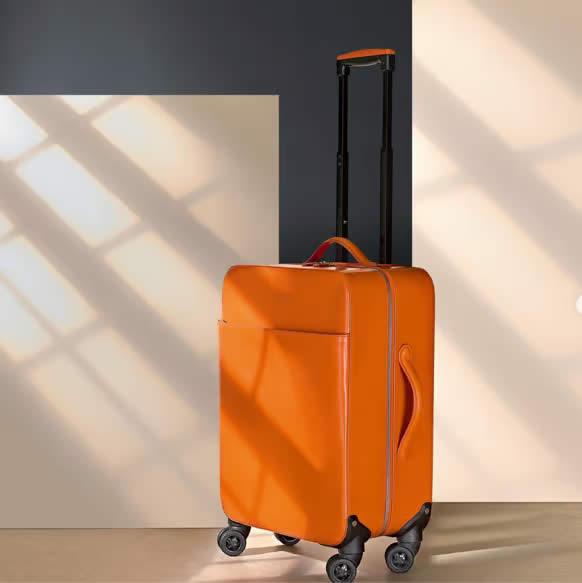 The Gladstn London range features practical yet stylish items, including trolleys equipped with pockets for easy access to your computer, streamlining airport security procedures. Additionally, the collection showcases elegant wheeled cases that effortlessly navigate even the narrowest escalators while remaining upright. These investment pieces strike the perfect balance between functionality and fashion, injecting an element of delight into your travels.
Although surrounded by glamor and fashion as a child running about his mother's village boutique, Sharman chose to pursue a career in finance. Now on the other side of those corporate years he says his return to fashion seems full-circle, fated. Indeed one of his earliest bags, the Stanley, was named in honor of his stylish mother.
British luxury meets Italian craftsmanship in Gladstn London
Created by a small team in the brand's London studio, all the styles are manufactured in small batches in workshops north of Milan, with leathers from tanneries around Venice and hardware sourced in Florence. "We work with small, intimate workshops that are often right above the family home," says Sharman. "And maybe only 20 of certain styles exist in the world."
The product is discreet, impeccably crafted, sans logos, the epitome of stealth wealth. Sharman is looking for stateside locations that reflect this aesthetic and he says he has no plans to ramp up the logoification or to deviate from the vision of effortless chic for which the brand has become known across the pond. But there are limited edition options, and for the client who desires a one-of-a-kind piece, there is a bespoke service available on the website where the client can choose from a selection of skins, colors, accessories and detailing.