Suits look elegant and give you a dapper and stylish appearance. They stand out in every context, whether casual, semi-formal, or formal. "Suits are the Wingman you can wear!" as Barney Stinson put it. Suit colors also play a significant role in the selection process.
Suits are typically worn to church, formal gatherings, funerals, weddings, and other important occasions. When purchasing a suit, keep the following in mind:
The most critical factor is fit; don't skimp on this. Go for a tailored or customized one if your budget permits it.
Select styles and cuts that are appropriate for your body type. Some cuts and patterns bring out your best features while hiding your imperfections.
Those of you who don't wear suits very often and only require one for a special occasion will find it simple to get a suit. If you simply want one, you can be more opulent, conduct thorough research, and choose something multifunctional or safe. Because it's only for one occasion or a few special moments in your life, you might choose something costly or risky. But for those of you who wear it more frequently, whether for work or because your "Sunday bests are your best friends," there it goes quoting Barney again; it's a pretty catchy song! So, to get back on track, such folks will almost certainly require more than one outfit, making their decision more difficult.
They are frequently perplexed as to how much to spend. Which styles should you choose? Which suit colors should you purchase? Spring/Summer/Fall? Which style do you prefer?
We know how tough it is to put together a wardrobe. So, to make your job a bit easier, we've compiled a list of the 6 most popular suit colors, in order of preference. We start with the colors that are required and on to the colors that can wait their turn.
When buying a suit, keep in mind that the most important thing to remember is to choose a suit that serves a greater purpose, is more functional, and can be combined and matched to create different looks, even on a budget.
So, let's get started. The following are six suit colors for the classy gentleman.
1 – Navy Blue Suit: – Buy Now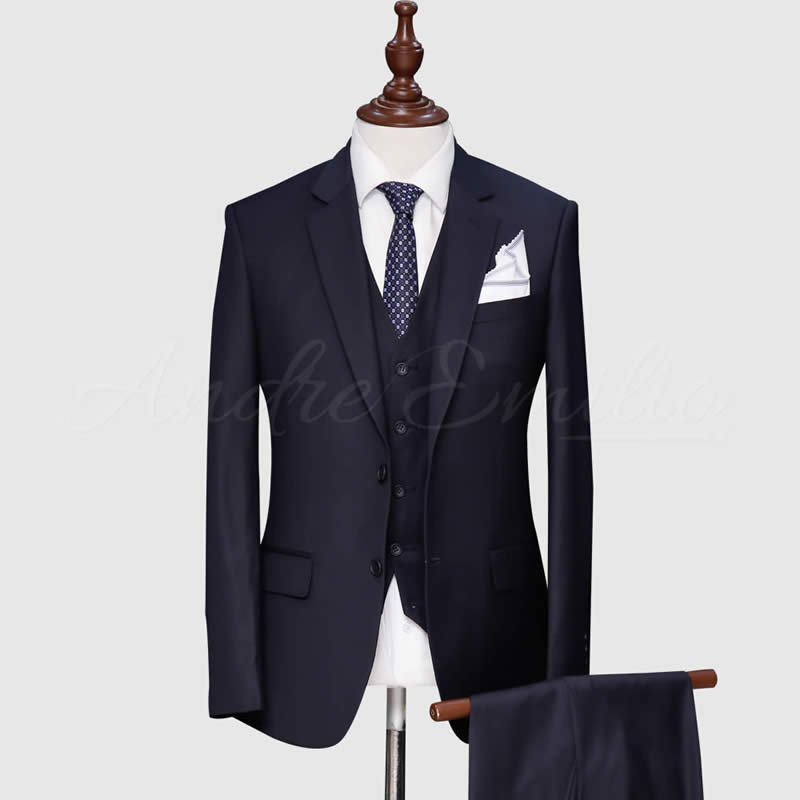 It's true that this is one of elegant suit colors, but that isn't why it's here. The majority of you are anticipating black, but it's actually navy blue. It's quite adaptable and may be worn in a formal, semi-formal, or informal setting. You can dress up or down depending on the accessories and shirt you choose. Plus, because it's a young hue, it helps you look young and sharp. For formal occasions, choose a traditional white dress shirt; for semi-formal or casual occasions, pair it with pastel-colored shirts and skip the tie.
2 – Grey Suit – Buy Now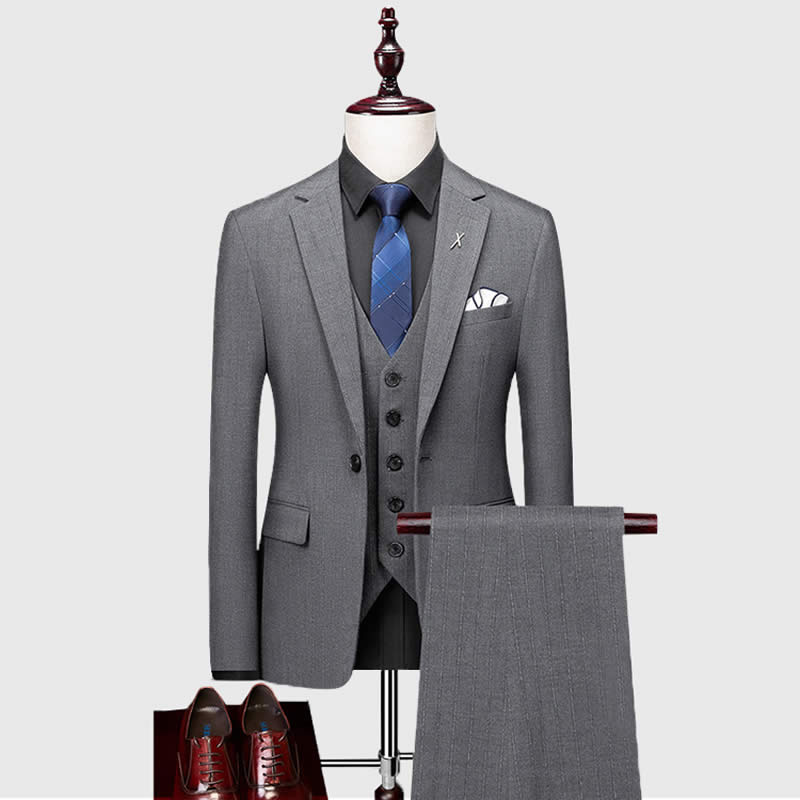 Grey is the second color on the list, in three different shades. They are as follows:
Charcoal Grey Suit: This is a versatile color that can be paired with a variety of colors, patterns, and prints without looking out of place. However, this is a color that should only be worn on formal occasions.
Medium Grey Suit: This is a lighter shade that is ideal for semi-formal occasions, work, and other social commitments.
modern-fit-light-gray-suit
Light Grey Suit: Whether it's spring, summer, or fall, the Light Grey suit is ideal for casual occasions. This color is especially good for patterns and is simple to work with.
3 – Black Suit: – Buy Now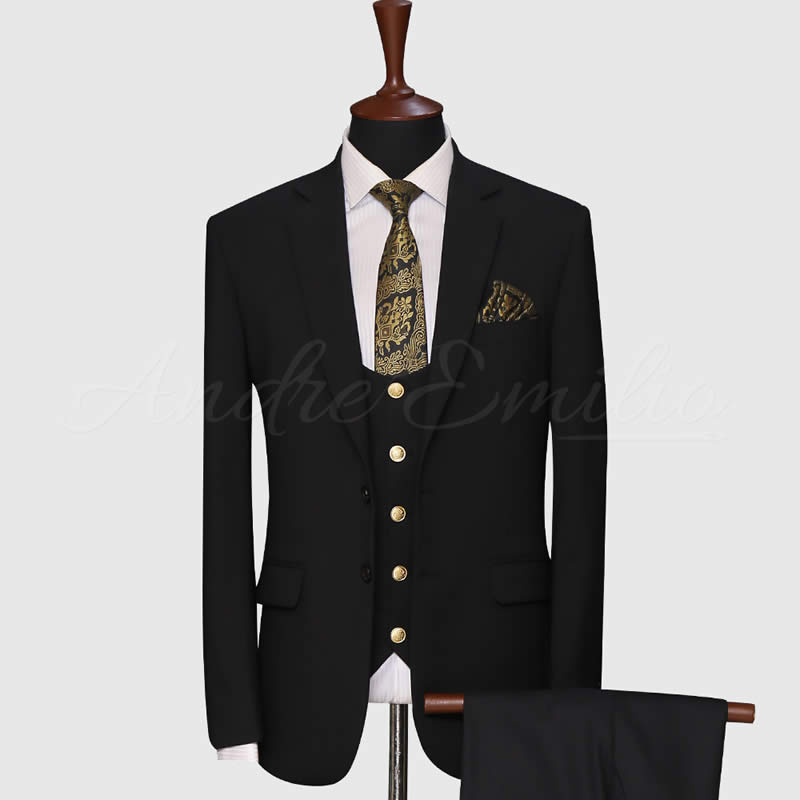 Although it is a true classic and most people's first pick when purchasing suits, it is important to remember that it does not fit every skin and hair type. On dark skin and dark hair, a black suit appears better. Furthermore, because it is so formal, it lacks the versatility to be worn to a casual or semi-formal event. So, this is a recommendation for very important events.
3 – Dark Brown Suit: – Buy Now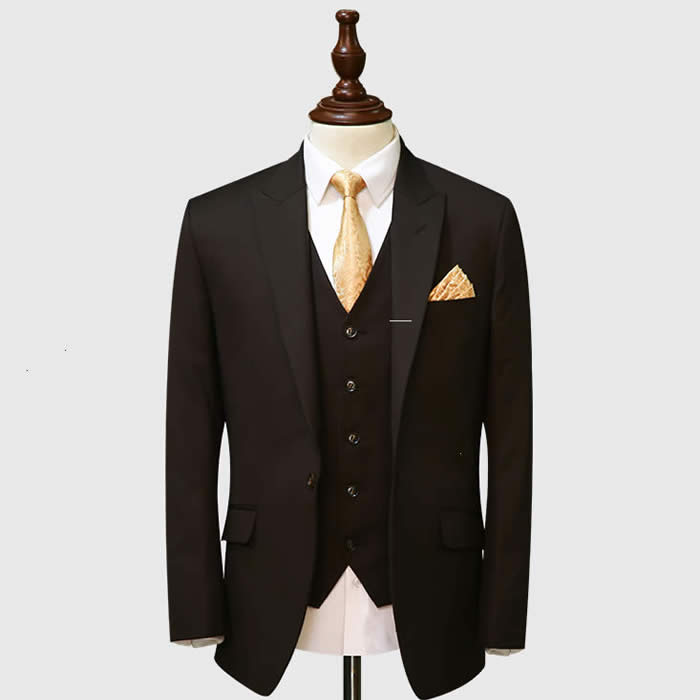 This color is flattering on both blondes and redheads. Also flatters darker skin tones. However, a dark brown suit is not appropriate for formal dress. It's a little laid-back.
4 – Tan/Khaki Suit: – Buy Now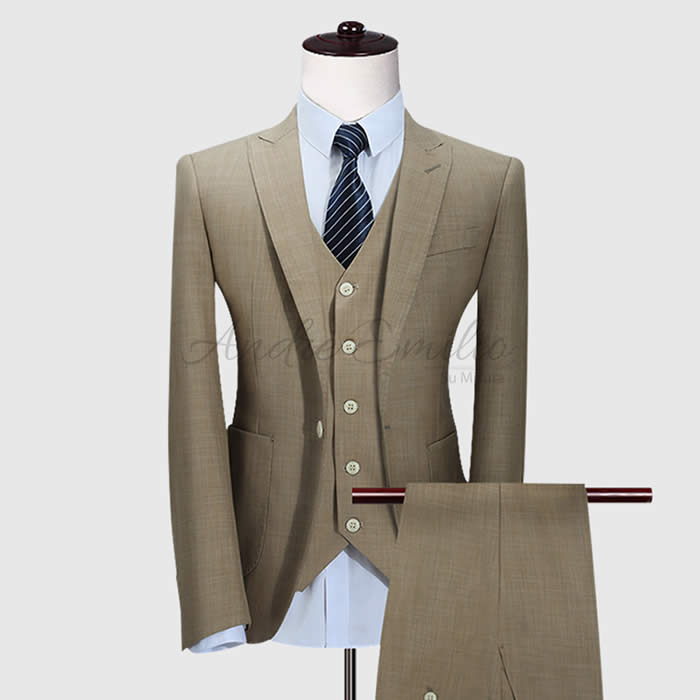 Warm colors like yellow and orange, cool colors like blue and green, and pastels like coral, fuchsia, and mauve pair well with this earth tone. Unless you take it as a challenge and go out of your way to look like the Rose-beetle man, the Tan or Khaki suit also allows you to experiment with prints, stripes, polka dots, and patterns without looking outrageous.
6 – White Suit: – Buy Now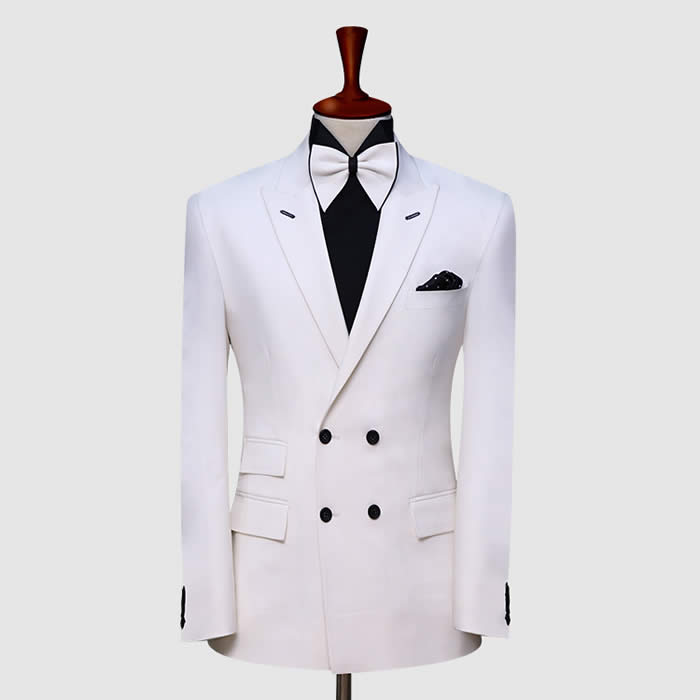 White is one of the suit colors, and while it is lovely and denotes purity, it always stands out and draws attention. So, choose a white suit if you want all eyes on you if it's a big day for you, a big meeting, an important presentation, or a day where you'll be the center of attention, such as a wedding or an award ceremony. It commands attention and respect.