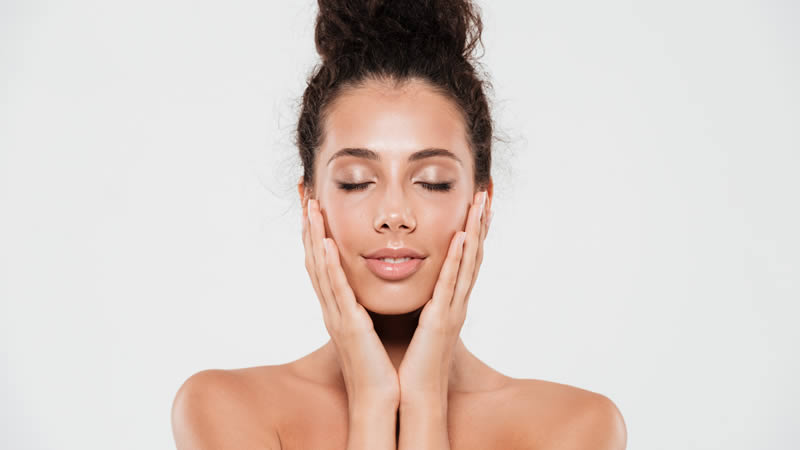 IV nutrition drips are the latest celebrity-approved beauty trend. Find out how this beauty secret can help you recover that youthful-looking glow that your skin needs!
IV therapy is a science-backed medical procedure that has saved lives and prevented diseases for over 100 years. Recently, it's been repurposed as a health-boosting and skincare tool that top-tier celebrities such as Kim Kardashian, Brad Pitt, and Adele have adopted into their beauty and wellness regimes.
IV therapy, in a nutshell, delivers essential nutrients and vitamins directly into your bloodstream, allowing your body to fully absorb all of the infusion's components. This delivery method is dramatically more efficient than taking pills since many of its properties are lost in the digestive system and its inefficient absorption methods.
These high-end celebrities go to healthcare professionals and specialized clinics to get their beauty treatments. Once there, doctors and certified nurses consider their age, genetics, medical conditions, and many other factors to create a personalized infusion that can:
Contribute to weight loss: many celebrities use IV therapy to boost their metabolism and lower their recovery times. These energy boosters allow them to have the energy they need to commit to intense workout programs before shooting their scenes for the day.
Improve how your hair and skin look: A-listers are constantly in the spotlight and attend world-renowned events. Many turn to IV hydration therapy to get that healthy, youthful-looking glow they need ahead of a gala or movie premiere photoshoot.
Aid in hangover recovery: world-renowned celebrities are no strangers to all-out bashes and high-octane parties. Thankfully, recovering from hangovers and their unpleasant symptoms is significantly easier, thanks to IV hydration therapy and specialized drips.
Boost their immune system: celebrities often attend press conferences, red carpet events, and board jetliners to get to where they need to be at a moment's notice. This taxing lifestyle (often surrounded by strangers) can negatively affect their immune system due to stress and potential pathogens. A-listers resort to vitamin drips to protect themselves from dangerous viruses, bacteria, and other organisms that might negatively impact their health and performance.
Here's how some of the world's most famous celebrities use IV therapy to stay on their A-game!
 
Kim Kardashian IV Hydration Therapy
Kim Kardashian might be 41 years old, yet she somehow looks like she's in her mid-20s. Kim's brutal workout regime, her diet, and extensive use of beauty products are undoubtedly critical factors in her youthful look, but what sets her apart is her IV vitamin cocktail therapy.
According to trusted sources, Kim regularly gets IV hydration therapy from certified professionals before major events. Not only does she get a much-needed energy boost that allows her to keep up with her busy life, but she also gets the vitamins and nutrients her skin needs to look radiant and healthy at all times.
Adele IV Vitamin Drip
Adele has generated controversy and praise from people around the globe due to her jaw-dropping body transformation. Adele lost over 100 pounds and managed to overcome obesity and all the negative health indicators and symptoms that come with it, giving us even more reason to admire and praise her.
Unsurprisingly, the talented singer lives a fast-paced lifestyle that involves plenty of travel and stunning on-stage performances that can last many hours at a time. Adele got her energy boosts from IV vitamin infusions (administered by certified IV practitioners) and managed to deliver memorable performances to fans all over the world.
IV vitamin infusions are also favored by healthy athletes and patients with chronic conditions alike. They offer the energy, immune support, and sustenance that the body needs through an exceedingly efficient delivery system. Adele recognized its benefits and made this fantastic tool a part of her beauty and wellness repertoire.
Brad Pitt and Myer's Cocktails
Not just the ladies appreciate the benefits that a Myer's cocktail can offer. In fact, one of the most famous Hollywood studs decided to incorporate IV nutrition therapy into his skincare and antiaging regime!
Tabloids and other outlets attribute Brad's youthful look to Botox and surgical procedures. However, trusted sources instead indicate that it's all about his diet, skincare treatments, and IV nutrition services. This carefully-planned routine and IV vitamin drips keep Brad Pitt one of the most attractive men on the planet and prove the therapy's benefits in terms of antiaging and wellness.
Other celebrities such as Madonna, Justin Bieber, Rihanna, Simon Cowell, and Chrissy Teigen also flaunt what IV therapy has done for them on their social media platforms. From Instagram posts to interviews and televised documentaries, these A-listers swear by IV nutrition, hydration therapy, and its life-changing benefits.
Closing Words
IV nutrition therapy is, without question, the hottest beauty trend for this year. But many argue that it's just a medical and conventional way of delivering nutrients straight to your organs, where they're needed the most. This efficient delivery system allows this treatment to be perceived as quick shortcuts to ultimate beauty. With many of the world's most well-known celebrities partaking in it, it's easy to understand its reputation and validity.
Whether you're looking to boost your energy levels or look 20 years younger, IV therapy offers something for everyone. The key is to attend specialized clinics and certified health professionals trained to analyze your body's health indicators and administer the IV infusion that your body needs the most.
Remember: each body and lifestyle is unique, and it's vital that you get the nutrients you need the most to stay healthy, beautiful, and full of energy!