Popular luxury pret-a-porter label Sable is all set to launch their debut S/S Lawn 2018 collection titled Elaheh.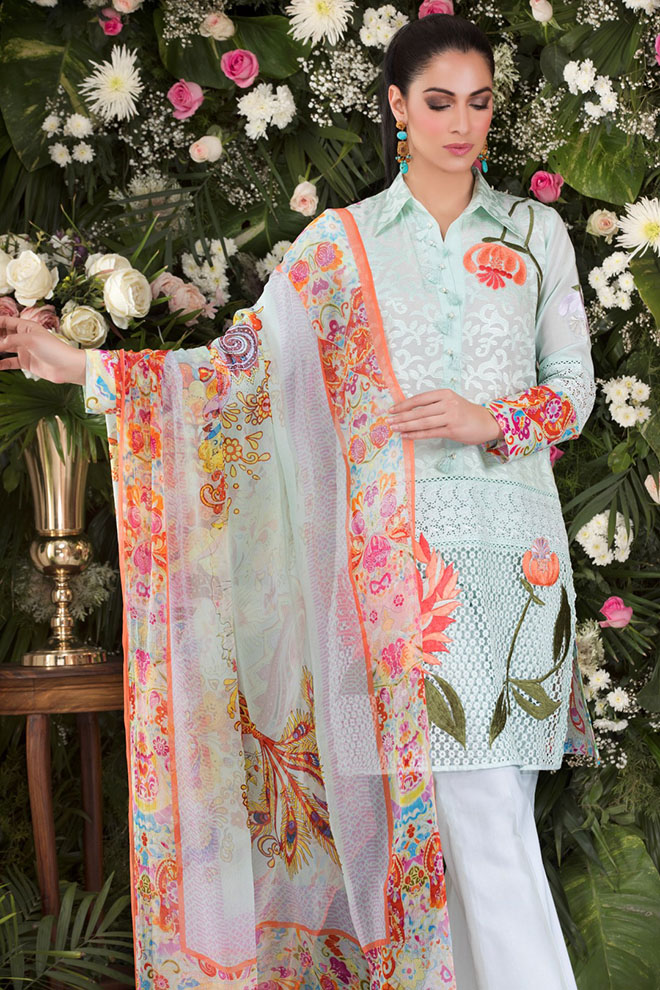 Cybil Chaudhry is the face of Elaheh Lawn. The Collection is an amalgamation of classic with the designer's signature contemporary style. From stunning designs in Pima Cotton with intricate embroidery and detailing and almost no patch work. Chantilly Lace to Pure Chiffon – the selection of fabrics in dupatta's makes it more beautiful and alluring. The Collection has 10 distinct designs, in 10 fresh colours variants. The collection launches on the 22nd of March.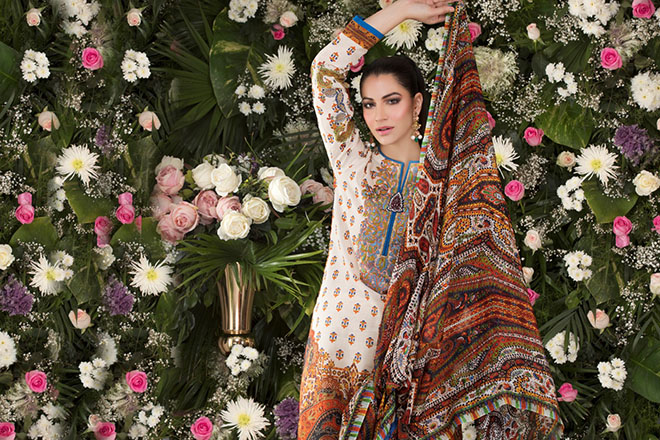 Elaheh's debut lawn is complemented by the collections' pure pima cotton/lawn is the use of Chantilly Lace and Pure Chiffon. With a colour palette celebrating both vibrant and muted tones, Elaheh includes designs ranging from the abstract to beautifully elegant floral patterns.
Speaking about her lawn debut, Zarmina Zahid, creative director of Sable said "We are delighted to bring to our customers beautifully elegant designs with our debut lawn this Spring/Summer 2018. Elaheh has intricate embroidery, with zero patchwork, accompanied by Chantilly Lace and pure chiffon dupattas. We are sure that we are bringing to our clients an elegant quality product."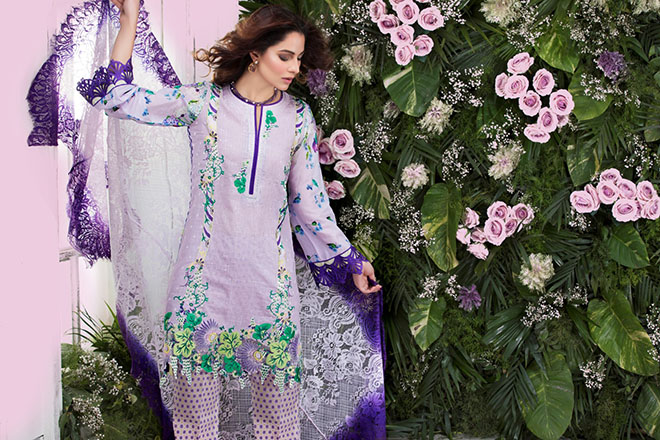 Elaheh lawn's 2018 collection will retail nationwide as unstitched three-piece outfits from 23rd March 2018.
Elaheh celebrates the blooming season of spring with its debut collection.