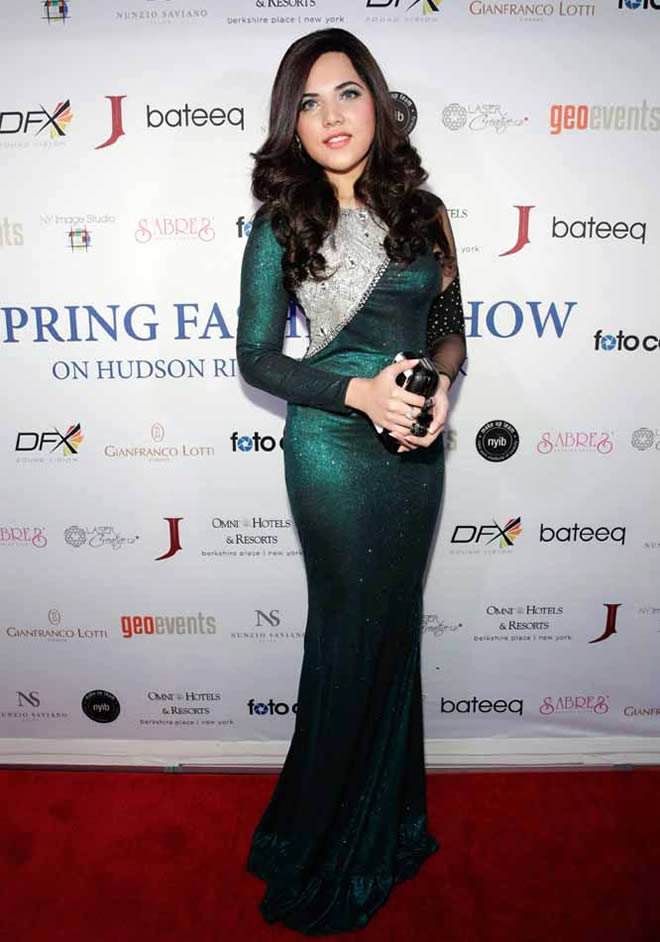 After shaking up the fashion world with a 4000-feet catwalk over the Grand Canyon and the Eiffel Tower phenomenon, Jessica Minh Anh will transform the sky-high sundeck of the luxurious Costa Luminosa cruise ship in Sydney into the world's newest runway.
The renowned model and entrepreneur has selected Pakistani designer Syeda Amera to join her on the iconic catwalk. With the stunning backdrop featuring Sydney Opera House and Sydney Harbour Bridge, J Spring Fashion Show on 14 March 2016 will combine art, architecture, culture, and fashion. Premiering exquisite haute couture, read-to-wear, and jewellery collections from 4 continents, the exclusive red carpet event is set to further redefine a series of modern standards.
Costa Luminosa will be at anchor during the show, providing VIPs and the press with an opportunity to experience the unique catwalk right in the middle of the ocean. This is the second time Jessica Minh Anh has worked with Costa Cruises after the international success of J Winter Fashion Show on Costa Atlantica in Dubai in 2013. "Jessica Minh Anh is known worldwide for producing the world's most extraordinary catwalks at places such as London's Tower Bridge, the Seine in Paris, Eiffel Tower, and One World Trade Center in New York City. We are extremely honored to work with her again on our Costa Luminosa (the ship of light) new flagship, providing a "Italy's finest" location to this important event" said Neil Palomba, President Costa Cruises.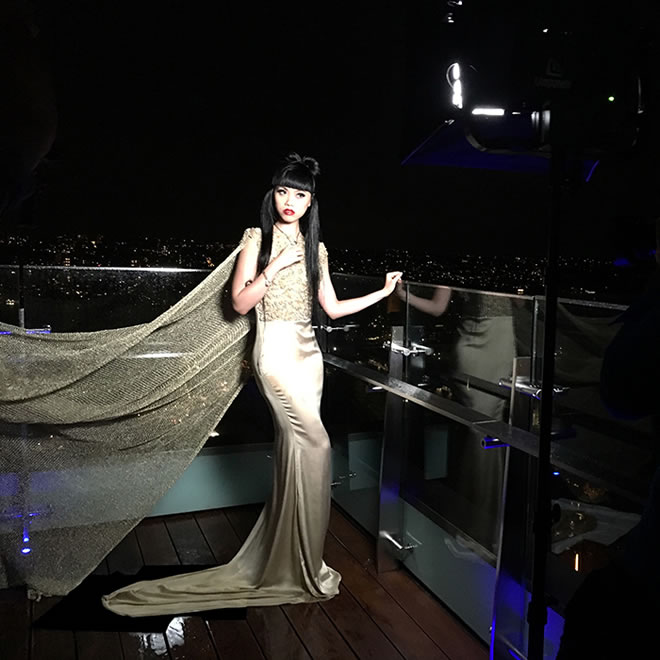 The talented Syeda Amera will introduce her Spring Summer 2016 collection at J Spring Fashion Show 2016. With innovative cuts, beaded lace and floral details, Syeda's elegant and sophisticated designs will add femininity and class to the grand catwalk. This is the third time Syeda Amera has joined Jessica Minh Anh's many outstanding productions, with previous two shows being on the Hudson River in New York and Gemasolar power plant in Seville, Spain. Talking about her decision to showcase the newest collection from the Pakistani talent, Jessica Minh Anh said "Syeda Amera's work is very intriguing. Her intricate floor-length dresses with bold colours and off-the-shoulder necklines truly flatter a woman's body.
At the same time, I believe Syeda Amera herself embodies the image of a modern, strong, and confident woman. I cannot think of a better representative for South Asia in the show". J Spring Fashion Show 2016 will also feature the latest haute couture collections by Elie Saab's protégé Jad Ghandour, Lebanese talent Rouba.G, Romanian brand Chotronette, and Australia's very own fashion house Begitta, as well as a ready-to-wear collection by Beverley Riverina of BlackHills, New Zealand. The glamorous event will include everything from a burst of colours, layers, and texture, well-cut silhouette, detailed embroideries, and seductive transparency, to innovative craftsmanship.