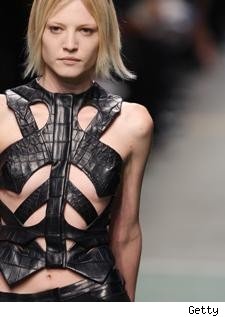 To most Paris is the most fashionable city in the world. We have pulled quite a few fun trends for spring from the Paris runways so that you can dress like the French do.
Tiers
Flat tiers, layered tiers, off the shoulder tiers. They were everywhere!
Short skirts
Last summer it was daisy dukes. This summer its extreme short skirts.
Ruffles
Ruffles were a global trend that overtook runways around the world. If you invest in any trend, this is by far one of the biggest.
Crazy Shoes
In seasons past we've seen pistols and light bulbs adorn shoes. Though shoes were still pretty dope for spring, they were crazy in a more wearable way.
Sequins
Nearly every designer showed a flower print that was completely embroidered in sequins. But not gaudy sequins. Beautiful, delicate, feminine sequins that we cannot wait to wear!
Transparency
Again, another trend that seemed to be worldwide.
Fetish
So apparently the stores about kinky European glamor are true. Okay we don't really know that as a fact. We're just taking a hint from all of the fetish inspired shows like Givenchy.